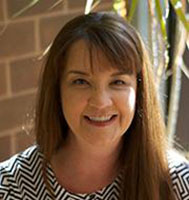 Elizabeth Cox, MD, PhD, will participate in a panel discussion on the role of patients in health services research at AcademyHealth's upcoming research meeting on June 13 in Minneapolis.
She will be joined by a senior policy and research analyst from the Patient Centered Research Outcomes Institute (PCORI), and a community program specialist at the University of Minnesota Department of Pediatrics.
The panel is part of a Quality and Value Special Interest Group meeting focused on patient engagement, patient-centered care, health care efficiency measures, among other themes.