As the new president of the American Academy of Allergy, Asthma and Immunology (AAAAI), Robert Lemanske, MD, wants to improve school-based care for children with asthma.
It's a focus that not only fits his professional interests, but also coincides with the 20th anniversary of the AAAAI adding "asthma" to its name and mission. (Previously, the organization was simply the American Academy of Allergy and Immunology, or AAAI.)
The Importance of Asthma Action Plans
Dr. Lemanske's first task as president will be to establish an Office of School-Based Management of Asthma and Allergic/Immunologic Diseases at the AAAAI. That office will be charged with getting asthma action plans as well as educational information about food allergies and anaphylaxis into elementary schools nationwide.
Asthma action plans help school nurses ensure that children who have asthma—especially moderate to severe asthma—receive proper care while at school.
"Kids spend the majority of their time in school, and the school nurse is really the person who is responsible for taking care of them [there]," Dr. Lemanske explained.
He added that although the Centers for Disease Control and Prevention recommends that all children with asthma have a school action plan, varying regulations across school systems combined with communication challenges mean that few actually have an accessible plan on file.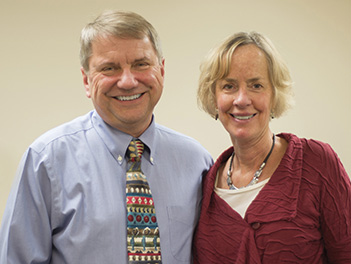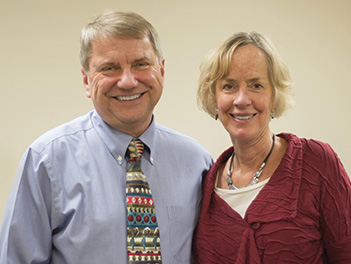 Local and State Collaborations
Here at home, Dr. Lemanske is collaborating with pediatric nurse practitioner (and former school nurse) Kathleen Shanovich, NP, to increase the number of asthma action plans in the Madison public schools—where currently only 1 percent of students have them.
They're working to develop a system through which primary care physicians can provide printed asthma action plans to families and transmit electronic versions to school nurses at the beginning of the academic year.
As the initiative gets underway, they'll also partner with the Department of Health Services and the Wisconsin Asthma Coalition to expand it statewide.
Sharing Best Practices Nationally
In addition, Dr. Lemanske is planning a national summit of representatives from professional societies, federal agencies, lay organizations, and established school-based asthma management programs.
"This meeting will bring people together who have good programs that are working, so they can share ideas and come up with a uniform template that can be used in areas where they don't exist," he explained.
As part of a separate presidential initiative, Dr. Lemanske is also creating an AAAAI-sponsored education meeting just for asthma subspecialists. It will focus on asthma prevention, epidemiology, pathogenesis, new treatments (especially biologics), and related syndromes—so that clinicians can stay up to date and bring the latest research into practice.