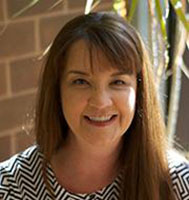 Elizabeth Cox, MD, and colleagues from the UW Center for Patient Partnerships and the UW Departments of Family Medicine and Surgery, will speak at the UW School of Medicine and Public Health's upcoming Mini Med School on June 4, 2015 at 6:30 pm.
The session, "Partnering with Patients in Health Care," will focus on how patients and healthcare professionals can partner to best navigate the healthcare system.
Speakers will share simple tools for self-advocacy, examples of how patients are making a difference at UW-Madison and in the community, and how we can learn from patients' experiences to improve healthcare.