Madison is consistently rated one of the best places in the country to live and play. A vibrant, picturesque city with a population just over 250,000, Madison is the capital of Wisconsin and the home of the University of Wisconsin. While boasting many big city amenities, Madison is an easy city in which to live. Commutes are short, the cost of living reasonable, and the crime rate low. It's a great place to work, have fun, find friends who share your interests, and raise a family. Madison has an affordable cost of living, a stable economy, and plentiful employment opportunities. There are opportunities in education, government, industry, finance, health care, and biotechnology. Major employers are the State of Wisconsin and the University, but Madison is also home to American Family Insurance, CUNA Mutual Group, Epic and many high-tech companies. This diversity makes Madison much more than a college town.
Recreation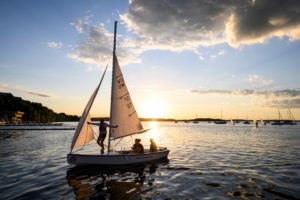 Madisonians are known for enjoying year-round outdoor recreational activities. The five lakes around which Madison is built are certainly a big draw and offer sailing, fishing, swimming, and boating opportunities. Many residents join the Hoofers sailing club through the Wisconsin Union. Relaxing by the lakes is also a great way to wind down after a busy week, and Memorial Union has a beautiful terrace with outdoor dining and music. Madison received a Platinum designation by the League of American Bicyclists and ranks as one of the five best cities for biking in the United States. In fact, there are more bicycle trails here than in any other state in the nation. If you like camping or hiking, there are many state parks within an easy drive from Madison. Many residents also spend an autumn weekend enjoying the foliage, crunching tart apples, or tasting some fine wines in the Door County peninsula.
Dining & Entertainment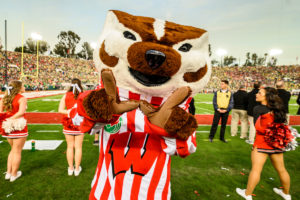 The restaurants in Madison offer an amazing variety – your palate will never get bored. From fine dining to casual cafés, there are exceptional dining choices for your every mood and every ethnic taste. Scattered among the downtown shops are scores of coffeehouses, bakeries and bookshops that provide a perfect, relaxing escape on days off. If you enjoy world-class theater, dance and concerts, you can stop by the Overture Center, a state-of-the-art performing arts complex in downtown Madison. The University arts groups also sponsor regular theater, dance, and music performances, many of them free. The Kohl Center also hosts many big-name acts that come through Madison. On rainy days, stop by the Madison Museum of Contemporary Art. On summer nights, you can also head up to the Capitol lawn to take in Concerts On the Square with the Wisconsin Chamber Orchestra. Theater lovers can treat themselves to a play at the world-renown American Players Theatre, located just outside Madison. Madison also has a lively local music scene, including the annual Isthmus Jazz Festival. Pick up a copy of the Isthmus, a local newspaper, to see all that is going on each week.
Shopping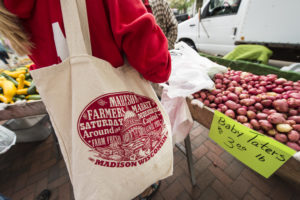 Shopping is excellent in Madison. The many downtown specialty shops sell everything from the latest outdoor gear to the coolest kitchen accessories. All summer, residents flood the Farmer's Market to buy the freshest food and flowers. Whether you enjoy watching people or doing some serious shopping, State Street offers a wide variety of eclectic shops and restaurants. East Towne, West Towne and Hilldale Malls offer a variety of popular stores.
Madison Nightlife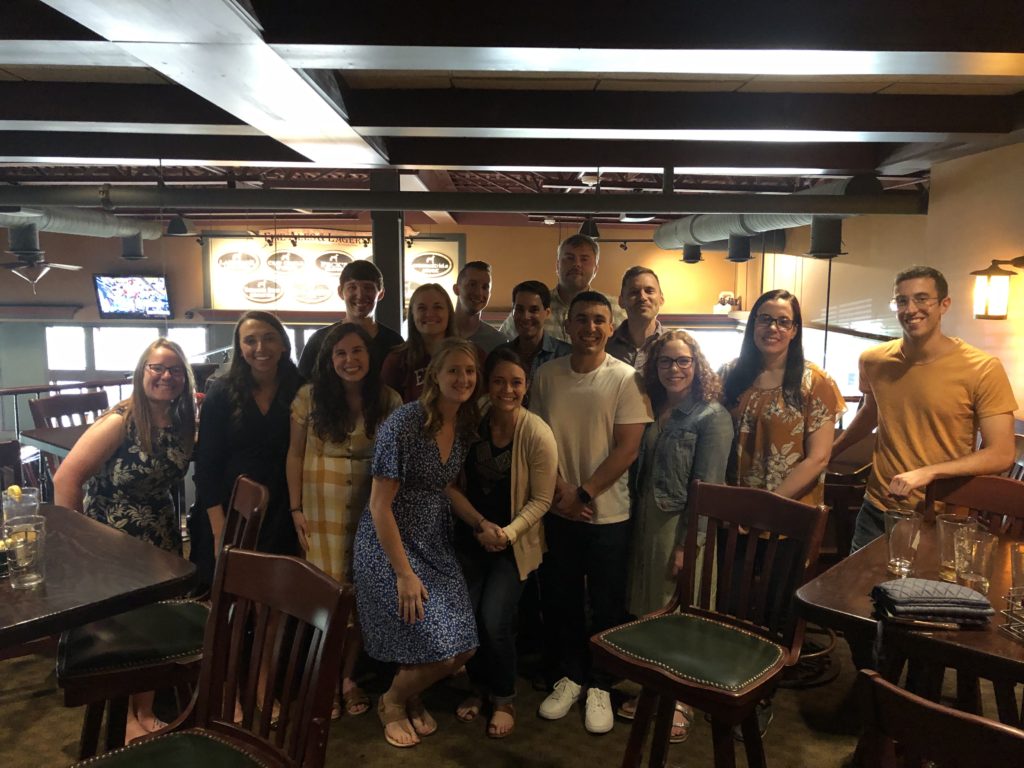 As the sun goes down, this young, energetic city comes alive. For laughs, many check out the Comedy on State, a well-known venue on the national comedy touring circuit. Moviegoers can catch all of the latest blockbusters or small cultural films at several local cinemas, including Robert Redford's Sundance Cinemas. Music and theater aficionados can find concerts and plays in several well-known downtown theaters. For those looking to share a drink or two with friends, Madison has plenty of great bars and dance clubs.
For Families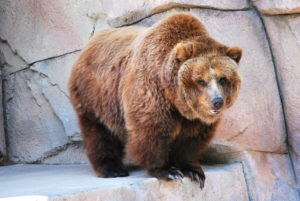 Madison is also a great place to raise a family. With tons of parks, the free Vilas Park Zoo, and a Children's Museum, Madison offers something for all ages. The Madison Metropolitan School District offers many excellent, highly-rated public schools. Of course, the Dane County Farmer's Market is a fun way to spend a Saturday morning from April through October.
Nature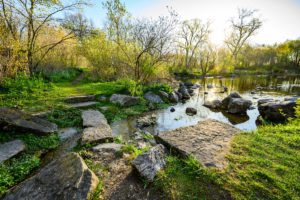 If you appreciate natural beauty, take a trip to the UW Arboretum, a 1,260-acre living plant museum filled with trees and plants from around the world. Jogging trails, grassy fields, and soothing Lake Wingra provide the perfect place for scenic exercise or outdoor relaxation. Another great nature spot is Olbrich Botanical Gardens. The gardens feature 16 acres of outdoor display gardens including the award-winning Rose Garden and Thai Pavilion and Garden. There is also the Bolz Conservatory, a glass pyramid filled with exotic plants, bright flowers, a rushing waterfall, fragrant orchids and free-flying birds. Overall, Madison has an astonishing 6,000 acres of parkland at 260 park sites. Many of the large City of Madison Parks are located along the lakes and provide excellent spots for roller-blading, hiking, canoeing, and picnics.
Sports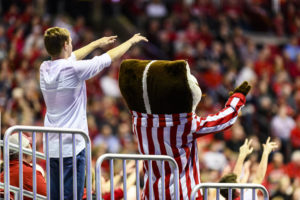 No description of Madison would be complete without highlighting the electric atmosphere in Camp Randall on football Saturdays or at the Kohl Center when the basketball or hockey teams are in town. Big Ten sports are second to none and there is something for everyone. If you enjoy professional sports, Wisconsin loves its Green Bay Packers, Milwaukee Brewers, and Milwaukee Bucks. Intramural sports leagues and city teams of all kinds are inviting and easily accessible. Softball, soccer, volleyball, basketball, hockey, biking, sailing and rowing are just some of the popular sports our residents participate in. Golf courses are plentiful in the Madison area, including the pristine UW-owned course, University Ridge. Dining, shopping, arts, education, and sports are only a fraction of what the Madison area has to offer.
There is so much to enjoy here. However, what residents love most about Madison is the quality of people who live here. The city attracts a population that is intellectual, culturally accepting, and fun. Chances are, with all that Madison and Wisconsin have to offer, you'll not only indulge your current interests during residency, but you will even discover new interests to take with you.
Madison Links
Madison's Top Employers