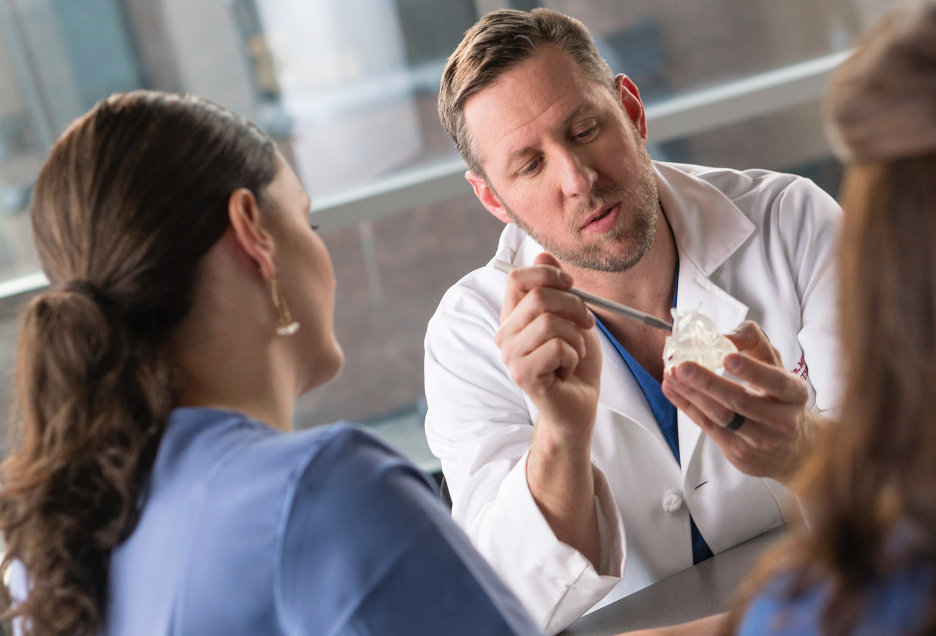 Didactics
As a cardiology fellow, you'll participate in a number of educational conferences and courses, including:
Core curriculum/fellow-led board review-weekly*
Echocardiography lab imaging review conference-weekly
Cardiac catheterization/angiography review conference-weekly/twice monthly
Multi-disciplinary combined cardiothoracic surgical conference-weekly*

Fellows will have the expectation to prepare and present surgical candidates during this conference

Cardiac ICU educational conference-weekly*
Cardiology division educational conference-weekly*
Morbidity and Mortality conference-quarterly*
Pediatric cardiology journal club-monthly*
Pediatrics Grand Rounds-weekly
Fellows (across all pediatric specialties) core curriculum monthly
* = teaching/presentation opportunities
Mentoring
Effective and personalized mentoring is crucial for fellows to master appropriate clinical and scholarly skills. Mentoring also allows fellows to become effective mentors and lifelong learners themselves as they make the transition to independent investigators and practitioners.
As a fellow, you'll receive mentorship in multiple ways:
The fellowship program director meets individually and collectively with fellows every two to three months at a minimum. These meetings are a time to review career objectives and training progress, and solicit suggestions for program improvement.
The fellowship research director meets individually with fellows during the first year to identify research interests and aims, and to facilitate the connection to research mentors.
Once a fellow has made a decision regarding research training, the supervising researcher will become the fellow's research mentor and will be responsible for the bulk of research mentorship in the second and third years of training.
All fellows have a scholarly oversight committee (similar to a graduate thesis committee) that is responsible for research oversight, and eventually, to certify that the fellow has met appropriate research requirements. The committee meets with the fellow twice per year at a minimum to review progress and provide research and career advice. The committee consists of the fellowship research director, the fellow's research mentor, and one or two additional faculty members.
Senior fellows provide mentorship and orientation to the first-year fellow, including guidance during the initial on-service and cardiac catheterization rotations.