Iggy the Inhaler first came to life when Alex Thomas was 12 years old.
He created the superhero cartoon character for the newsletter of an asthma support group led by his pediatric allergist mother, basing it on his own experiences with childhood asthma.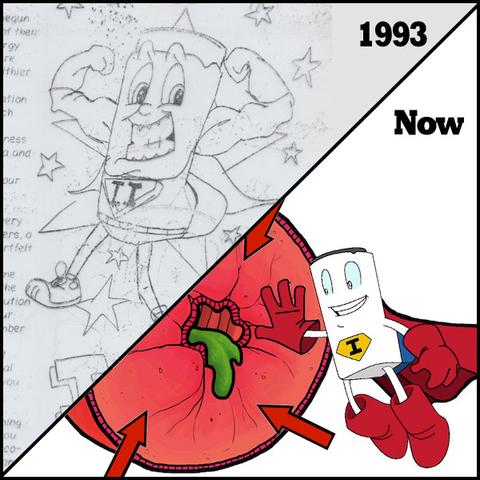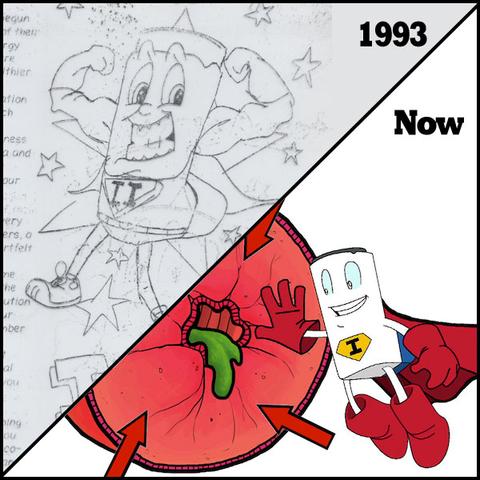 Fifteen years later, Dr. Thomas had completed medical school and was a UW Department of Pediatrics resident. He began to notice that many of his young patients with asthma didn't fully understand the disease, its symptoms and their medications.
So he brought Iggy back, along with several new characters, including Broncho the Bronchodilator and Coltron the Controller. Iggy and the Inhalers, as they are now called, made their debut in an educational comic book Dr. Thomas created during his resident research elective.
Fun to Read, Grounded in Medical Evidence
Throughout residency and his subsequent asthma, allergy and immunology fellowship (also at UW), Dr. Thomas tested and refined the comic with patients at American Family Children's Hospital's Madison Asthma Camp. He aimed to provide important information—grounded in the latest medical evidence—in a fun, story-based format.
He also expanded the concept into a series of trading cards, and with support from a Friends of UW Hospital and Clinics grant, created an animated Iggy and the Inhalers video.
Dr. Thomas appreciates the department's willingness to allow him to pilot Iggy and the Inhalers during his training. "It wasn't the type of project where I could produce data right away, but in the process of creating it, I worked in a scientifically rigorous way," he reflects. "Now, stakeholders can see that it's based on the most current research."
Effective and Award Winning
Today, Dr. Thomas, who is now a practicing pediatric allergist in Chicago, has expanded Iggy and the Inhalers to include a second edition of the comic, posters, clinic handouts, stickers and inhaler labels—in both English and Spanish. The program is used in hospitals, clinics, public health departments, schools and asthma camps nationally and internationally.
Initial research shows that the program is an effective educational tool. In a study published in the Journal of School Nursing, children who participated in school-based asthma education sessions using Iggy and the Inhalers materials increased their asthma knowledge significantly—and retained that knowledge at a one-month follow-up.
In 2015, Iggy and the Inhalers won the multimedia category in the American Public Health Association's Public Health Education and Health Promotion Materials Contest. In 2016, the program was named Best in Show at the National Health Information Awards.
Most recently, Dr. Thomas presented the program at the 2016 San Diego Comic-Con International. "Growing up as a kid who loved comics, that was a dream of mine," he said, laughing that he had to become a physician in order to go to a comic convention. "Starting this project at UW helped me find a way to balance my love of art with my practice of medicine."