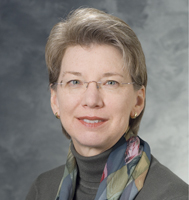 Congratulations to Sharon Bartosh, MD, a professor (CHS) and chief of the Division of Nephrology, for being named an editor-in-chief of the journal Pediatric Transplantation.
Dr. Bartosh, along with co-editor-in-chief Burkhard Tönshoff, MD, PhD, a professor of pediatrics at University Children's Hospital in Heidelberg, Germany, began her position on January 1, 2018.
Pediatric Transplantation is the official publication of the International Pediatric Transplant Association (IPTA), an international society of pediatric transplant health professionals across five continents and 56 countries.
Congratulations, Dr. Bartosh, on this honor!