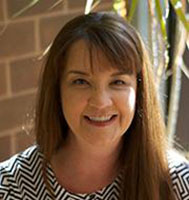 Elizabeth Cox, MD, PhD, and her diabetes research team were featured in a recent Wall Street Journal article on patient input on clinical trial design.
In addition, it profiled one of the advisory board members in Dr. Cox's trial, which tests a survey tool to identify patient needs and see if tailoring interventions enables patients to better control their blood sugar.
The article explained that by making patients equal partners in trial design, researchers can ask then questions that are most relevant to them.
We're just not inside their lives, said Dr. Cox. "We are in the culture of medicine."