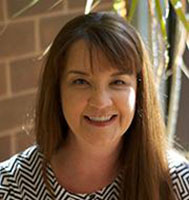 Elizabeth Cox, MD, PhD, in collaboration with partners from the West Virginia Coalition Against Domestic Violence and West Virginia University, recently received approval for a Pipeline to Proposal Tier II award from the Patient-Centered Outcomes Research Institute (PCORI).
This award through PCORI's Pipeline to Proposal Awards program will support the West Virginia Asking Women About Relationship Experiences (AWARE) Collaborative for Intimate Partner Violence Screening.
Although 7 million U.S. women experience intimate partner violence (IPV), only 3-10% of IPV victims are identified by healthcare professionals due to low screening rates. These rates are especially low in underserved rural areas due to geographic and social isolation.
The West Virginia Coalition Against Domestic Violence will lead this project to transform the healthcare system's response to intimate partner violence.