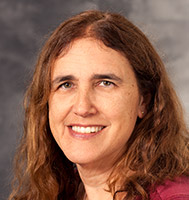 The Arthritis Foundation of Dane County will award the Foundation's Community Impact Leadership Award to Dr. Anna Huttenlocher at the Women Inspiring Change luncheon on October 1 at the Madison Concourse Hotel.
The Arthritis Foundation said that Dr. Huttenlocher was chosen for the award based on her work in juvenile arthritis, experience in the field of pediatric rheumatology and emphasis on giving back to the community.
"I have been inspired by many women," said Dr. Huttenlocher. "To be able to give back to the community, help inspire other women and girls and influence change in any facet of life is an honor."
Congratulations Anna!