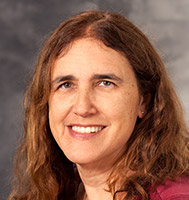 The American Society for Cell Biology (ASCB) has selected Anna Huttenlocher, MD, a professor in the Division of Allergy, Immunology and Rheumatology, as one of its 2017 fellows.
Election as a fellow of ASCB is an honor bestowed upon ASCB members by their peers. Fellows are recognized for their meritorious efforts to advance cell biology and/or its applications and for their service to the American Society for Cell Biology.
Dr. Huttenlocher, along with all the 2017 fellows, will be honored at the ASCB's 2017 annual meeting in Philadelphia this December.
Congratulations on this honor!