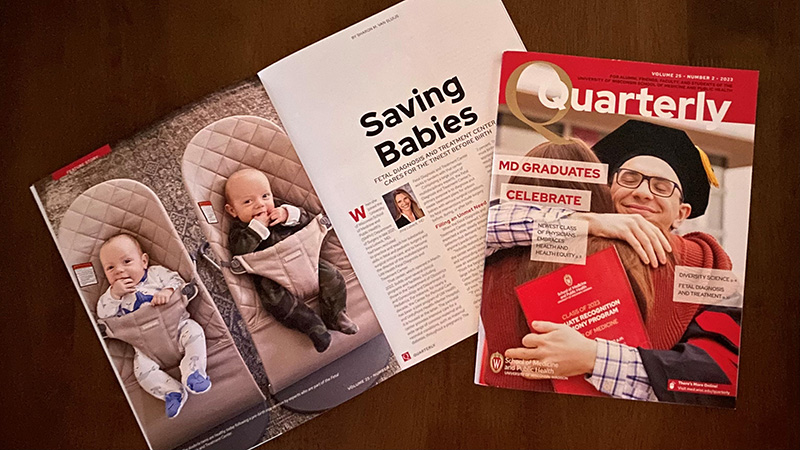 The Fetal Diagnosis and Treatment Center opened in March 2022. It works in tandem with the Center for Perinatal Care, a joint program between UW Health and UnityPoint Health–Meriter Hospital, where it is located. Recently featured in the summer issue of the UW School of Medicine and Public Health's alumni publication, Quarterly, the center depends upon the work and expertise of clinicians and staff in several clinical programs, including the Department of Obstetrics and Gynecology and the Department of Pediatrics.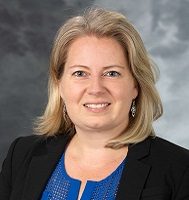 Several members of the Department of Pediatrics contributed their perceptions to this article, which describes the center's staff and work after more than one busy year of saving babies through innovative diagnosis and often through in utero intervention. Rachel Engen, MD, assistant professor, Division of Nephrology, discussed how learning early about an abnormal fetal kidney condition through early diagnosis at the center gives parents time to form and ask questions and prepare for the child's care after delivery. "This makes the first days after birth much smoother so we can quickly provide effective care," Engen said.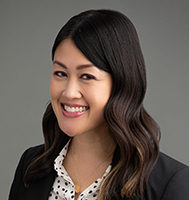 Medical director of the Level IV NICU at American Family Children's Hospital, Jamie Limjoco, MD, MS, MMM, associate professor, Division of Neonatology and Newborn Nursery, noted that the NICU is much busier since the Fetal Diagnosis and Treatment Center opened. "Babies who have had fetal surgery are often born early with unique needs," Limjoco explained. "They can now stay locally rather than having to travel, and this significantly changes the lives of the families since these babies typically have a long NICU stay." She praised the center's dedication to collaboration and noted that its strong and inclusive communications strategies have been essential to successful results.
Read more
"Fetal Diagnosis and Treatment Center cares for the tiniest before birth" was published in the Summer 2023 issue of Quarterly magazine.