The Department of Pediatrics' research and academic achievements were on full display at the Pediatric Academic Societies (PAS) meeting, held May 5-8, 2018, in Toronto, Canada.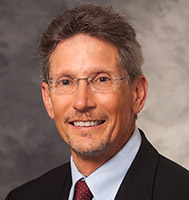 Division of Endocrinology and Diabetes Chief David Allen, MD, was this year's recipient of the American Academy of Pediatrics (AAP) and Pediatric Endocrine Society (PES) Paul Kaplowitz Endowed Lectureship for Quality Care. He presented a plenary session, "Growth-Promoting Treatment: When Discretion is the Better Part of Value."
The outstanding showing by department faculty, residents and staff also included:
11 platform presentations on such topics as sinusitis, complex care, social media use and a natural history study of achondroplasia;
three invited science sessions on such topics as perinatal programming on the right ventricle and pulmonary vasculature, the mechanics of pediatric asthma clinical trials and the diagnosis and management of streptococcal pharyngitis;
two special-interest groups on interdisciplinary pediatric research and medical student education/qualitative research;
two workshops on collecting validity evidence and building recognition through branding; and
54 posters across a wide variety of subspecialties.
To learn more, download a PDF of all Department of Pediatrics presenters, or search the PAS meeting website by program or by presenter.
The PAS meeting is an international gathering of pediatricians and other health care providers united by a common mission: to improve the health and well-being of children worldwide. Attendees include researchers, academics, clinical care providers and community practitioners.
The meeting is produced through a partnership between the American Pediatric Society, the Society for Pediatric Research, the Academic Pediatric Association and the AAP, plus collaborations with Alliance and Affiliate supporters.