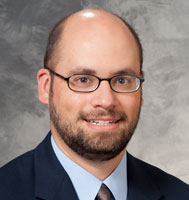 Congratulations to Christian Capitini, MD, and Medical Student Tara Gavcovich from George Washington University School of Medicine, for their recent grant of $5,000 to support summer research in Dr. Capitini's Lab.
This HONORS (Hematology Opportunities for the Next Generation of Research Scientists) award from the American Society of Hematology (ASH), is intended for medical students and residents with an interest in hematology research.
The project, entitled "Improving GVL/GVHD for T-Cell ALL," will allow Gavcovich to study whether BCL2, an anti-apoptotic protein that is expressed in T cell acute lymphoblastic leukemia (ALL), combined with STAT1 inhibition, results in a synergistic improvement of the graft-versus-leukemia (GVL) effect.