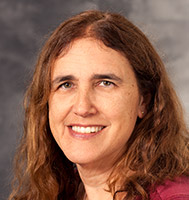 Anna Huttenlocher, MD, Associate Professor, was recently awarded the Burroughs-Wellcome Fund's Clinical Scientist Award in Translational Research for her work titled, "Diagnosis and Treatment of Autoinflammatory Disease." The Clinical Scientist Awards in Translational Research program supports established independent physician-scientists who are dedicated to translational research – the two-way transfer between work at the laboratory bench and patient care.
The program is intended to help protect award recipients' time to pursue the vital link between basic and clinical research. Importantly, the program aims to identify and reward proven mentors and to increase their capacity to train the next generation of investigators skilled in translational research.
Dr. Huttenlocher is one of 11 recipients nation-wide, which provides $150,000 per year for five years.