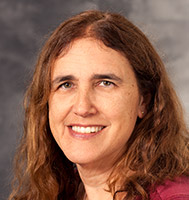 Anna Huttenlocher, MD, was elected to the National Academy of Medicine (NAM), the independent organization formerly known as the Institute of Medicine.
In her primary role as an NAM member, she will provide expert scientific advice to the nation that will help shape policies, inform public opinion and advance the pursuit of science, engineering and medicine.
Dr. Huttenlocher is recognized internationally for her pioneering studies of cell migration and alterations of cell migration in human diseases. She is also the director of the UW SMPH Medical Scientist Training Program, which combines medical education and PhD-level graduate research training.
The NAM has more than 2,000 members elected in recognition of professional achievement and commitment to volunteer service. For those at the top of their field, NAM membership reflects the height of professional achievement and commitment to service.
Congratulations, Anna, on this prestigious accomplishment!