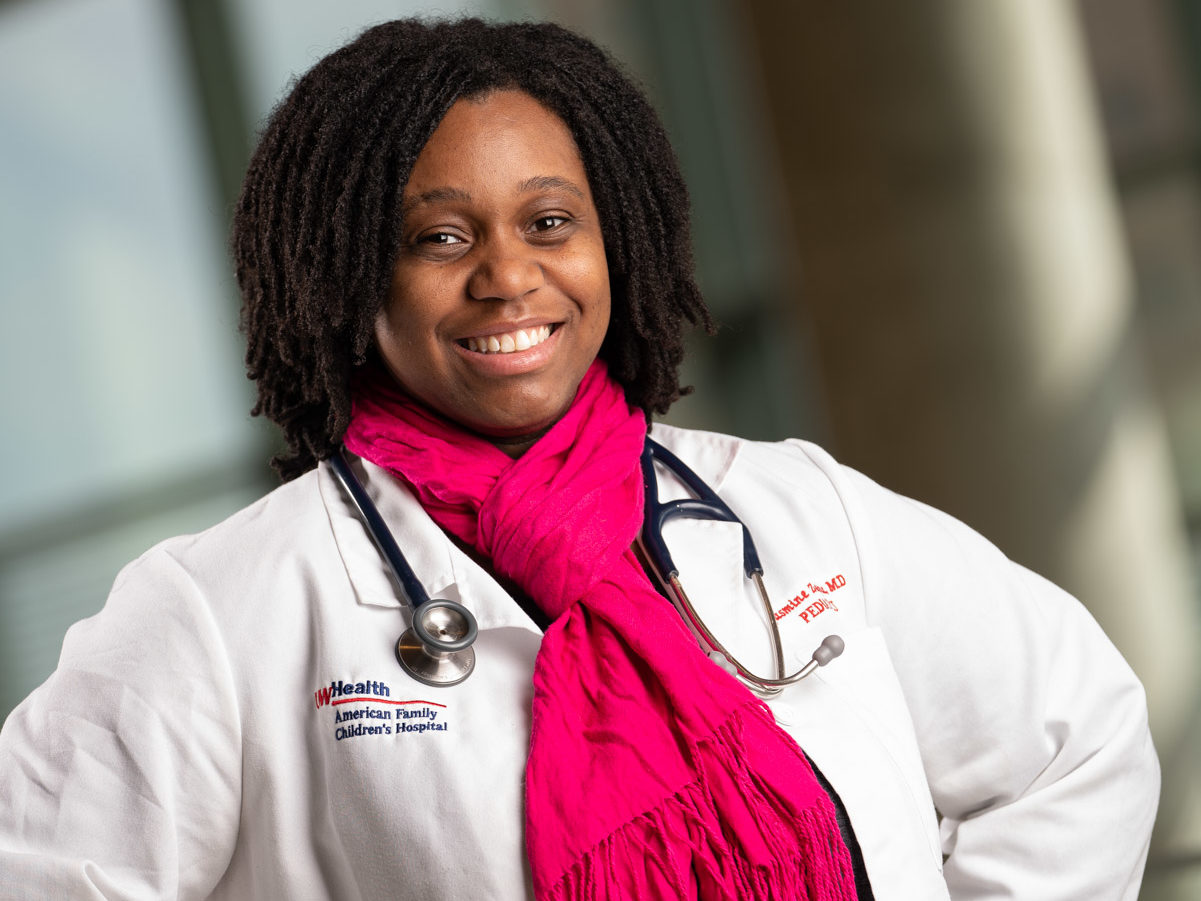 Congratulations to Jasmine Zapata, MD, MPH (Assistant Professor, Neonatology & Newborn Nursery), who received the Wisconsin Medical Society Foundation's annual "Superhero of Medicine" award for her work to reduce disparities and help inspire a more diverse health care workforce.
"Dr. Zapata is a dynamic author, physician, youth empowerment specialist and community leader," stated Janine Stephens, Chief Operating Officer of the Foundation for Black Women's Wellness. Stephens – along with Renee Moe, President and CEO of United Way of Dane County – nominated Dr. Zapata for the award. In the foundation's press release, Marje Murray, Executive Director of the Wisconsin Medical Society Foundation stated, "Just talking to Dr. Zapata makes people want to do and be better. Her work to both inspire and enable young women from underrepresented minorities to think about careers in medicine will truly change the face(s) of health care."
The award was presented to Dr. Zapata during a virtual ceremony on August 20, 2020.