Nicholas (Nick) Von Bergen, MD
Position title: Professor
Address:
Division of Cardiology
For Academic Inquiries: (608) 265-2236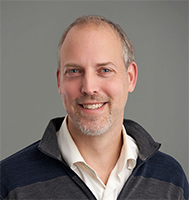 Education
BS, University of Iowa, Iowa City, Iowa
MD, University of Iowa College of Medicine, Iowa City, Iowa
Residency, Pediatrics, University of Iowa Children's Hospital, Iowa City, Iowa
Fellowship, Pediatric Cardiology, University of Iowa Children's Hospital, Iowa City, Iowa
Fellowship, Pediatric Cardiology – Electrophysiology, University of Michigan Mott's Children's Hospital, Ann Arbor, Michigan and University of Iowa Children's Hospital, Iowa City, Iowa 
Professional Activities
Dr. Nicholas (Nick) Von Bergen is professor (CHS) in the Division of Cardiology. 
Clinical Interests
Von Bergen is a leader in the field of pediatric electrophysiology. His clinical work includes the development of new clinical techniques, advancing the safety of procedures, and developing clinical innovation. Von Bergen's clinical accomplishments reflect his commitment to minimizing or eliminating the use of radiation for ablation procedures; internationally, he was the first physician to perform radiation free ablations for ventricular arrhythmias.
Research Interests
Von Bergen's research focuses on scalable projects that have the potential to rapidly improve pediatric electrophysiology clinical care. Some of these projects include the evaluation of radiation-free procedures in pediatric patients, improvements in the technique for ablation of AVNRT, and more recently, optimizing postoperative rhythm monitoring through continuous atrial ECG recordings. Additionally, he invented and produced a device to improve post-operative rhythm diagnosis, which is currently being used in Pediatric Intensive Care Units (PICUs).