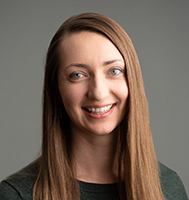 Education
BS, BA, Oregon State University, Corvallis, Oregon  
MD, University of California San Diego School of Medicine, La Jolla, California  
Residency, Pediatrics, Oregon Health and Science University, Portland, Oregon 
Professional Activities
Dr. Oresta Rule is assistant professor (CHS) in the Divisions of General Pediatrics and Adolescent Medicine and Neonatology and Newborn Nursery. She is also an active member of the American Academy of Pediatrics (AAP) and the Council on Medical Student Education in Pediatrics (COMSEP). In addition to working with medical students in a clinical setting, she enjoys being a course director for the pediatric intern preparatory course at University of Wisconsin School of Medicine and Public Health. 
Clinical Interests
Rule is a general pediatrician who cares for children of all ages, with interests in newborn care and lactation medicine. In addition to her general pediatrics practice, she is also a newborn hospitalist at UnityPoint Health–Meriter. 
Research Interests
Rule's research investigates the intersection of nutrition and life-long health.