Megan Peters, MD
Position title: Associate Professor
Address:
Division of Critical Care
For Academic Inquiries: (608) 263-6878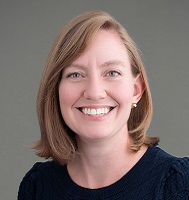 Education
BS, Purdue University, West Lafayette, Indiana
MD, Rush Medical College, Chicago, Illinois
Residency, Pediatrics, University of Wisconsin, Madison, Wisconsin
Fellowship, Pediatric Critical Care, University of Wisconsin, Madison, Wisconsin
Professional Activities
Dr. Megan Peters is associate professor (CHS) in the Division of Critical Care. She is the medical director of the Diagnostic and Therapy Center at the American Family Children's Hospital. Additionally, Peters is an active member of the Society for Pediatric Sedation, an international organization dedicated to the provision of safe, high-quality care for children undergoing procedural sedation.
Clinical Interests
Peters' clinical interests include safe and effective natural airway sedation in children. She has expertise in MRI sedation and sedation for minimally invasive surgeries.
Research Interests
Peters' research interests relate to the application of quality improvement methodology to initiatives that streamline care in the Diagnostic and Therapy Center. She has worked to move minor surgical procedures that had previously been performed in an operating room setting to the sedation clinic, with a goal to reduce cost and increase efficiency. Additionally, Peters is passionate about increasing access to family satisfaction data regarding patients' experience during and after sedation. She is collaborating with national leaders to further this field of study.