Neil Paloian, MD
Position title: Associate Professor
Address:
Division of Nephrology
For Academic Inquiries: (608) 265-6595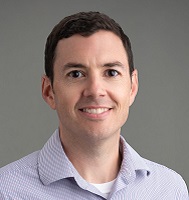 Education
BS, University of Illinois, Urbana-Champaign, Illinois 
MD, Chicago Medical School, North Chicago, Illinois  
Residency, Pediatrics, University of Minnesota, Minneapolis, Minnesota 
Fellowship, Pediatric Nephrology, University of Washington, Seattle Children's Hospital, Seattle, Washington
Professional Activities
Dr. Neil Paloian is associate professor (CHS) in the Division of Nephrology. Within the University of Wisconsin School of Medicine and Public Health, he leads case– based learning groups for kidney physiology and is a lecturer of renal physiology. Outside of the institution, Paloian is active in the International Society of Clinical Densitometry (ISCD) and was a past member of the scientific advisory committee. Additionally, he is co-editor of the only textbook dedicated to the management of pediatric kidney stone disease. Paloian has been honored with the UW Health Physician Excellence Award and the University of Wisconsin Department of Pediatrics Todd Varness Clinical Teaching Award. 
Clinical Interests
Paloian's clinical practice focuses on general nephrology and disorders of mineralization. He is director of the multidisciplinary Pediatric Bone and Mineral Metabolism Clinic at American Family Children's Hospital. In this clinic, children from around the Midwest are evaluated and treated for rickets, osteoporosis, and other acquired or genetic metabolic bone diseases. Additionally, Paloian is director of the Pediatric Kidney Stone Clinic, which manages kidney stones in children through multidisciplinary collaboration among nephrologists, urologists, and nutritionists.  
Research Interests
Paloian's research focuses on disorders of calcification and mineralization in children, as well as the role of genetics in kidney stone development. He is principal investigator of multiple observational and treatment studies involving children with inherited metabolic bone diseases. In addition, Paloian has worked with the Division of Pediatric Urology at the Children's Hospital of Wisconsin to build a state-wide databank of children with kidney stones to further investigate characteristics that predispose children to kidney stones.