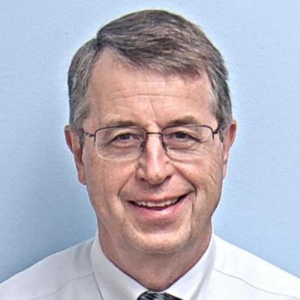 Education
BA, Carleton College, Northfield, Minnesota 
MD, University of Rochester, Rochester, New York 
Residency, Pediatrics, University of Wisconsin, Madison, Wisconsin 
Fellowship, Pediatric Pulmonology, Case Western Reserve University, Cleveland, Ohio 
Professional Activities
Dr. Christopher Green is professor emeritus in the Division of Pulmonology and Sleep Medicine. He enjoys mentoring medical learners and teaching pulmonary physiology. Throughout his career, Green served as division director, interim chair, and medical director of American Family Children's Hospital, as well as chief medical officer for UW Health. He led the Pediatric Pulmonary Center for nine years. Additionally, Green instructed flexible bronchoscopy for nearly 40 years and wrote a chapter of a medical textbook on the bronchoscope. He also developed questions for the American Board of Pediatrics (ABP).  
Clinical Interests
Green is a pediatric pulmonologist with clinical interests in flexible bronchoscopy, tracheostomy care, pulmonary physiology, and excellence in communication.
Research Interests
Green's research interests include clinical trials for cystic fibrosis, pulmonary function testing, and pulse oximetry.