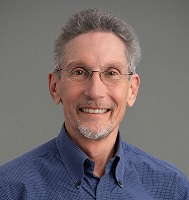 Education
BA, Stanford University, Palo Alto, California
MD, Duke University School of Medicine, Durham, North Carolina
Clinical Fellowship, Pediatric Nephrology, Duke University Hospital, Durham, North Carolina
Internship, Pediatrics, University of Wisconsin, Madison, Wisocnsin
Residency, Pediatrics, University of Wisconsin, Madison, Wisconsin
Chief Residency, Pediatrics, University of Wisconsin, Madison, Wisconsin
Fellowship, Pediatric Endocrinology and Diabetes, University of Wisconsin, Madison, Wisconsin
Professional Activities
Dr. David Allen is tenured professor in the Division of Endocrinology and Diabetes. Additionally, he is chief of the Pediatric Diabetes and Endocrinology, as well as program director of the Pediatric Diabetes and Endocrinology fellowship training program. Allen served as director of the University of Wisconsin (UW) School of Medicine and Public Health Pediatric Residency Program for 14 years, as the chair of the Wisconsin Endocrine Newborn Screening Committee for 24 years, and as a member of the American Board of Pediatrics sub-board for Pediatric Endocrinology for five years. On the national level, Dr. Allen was elected director and then president of the Pediatric Endocrine Society.
Allen is also the recipient of numerous awards for excellence in education, clinical care, and academic leadership. Notably, he was awarded the Accreditation Council for Graduate Medical Education (ACGME) Parker Palmer "Courage to Teach" national award, the UW Presidential Physician Leadership Award, the Wisconsin Medical Alumni Association Career Citation Award, and the UW Clinical Educator Award. 
Allen is an editorial reviewer for numerous peer-reviewed journals and served as an editorial board member for the Journal of Clinical Endocrinology and Metabolism. Additionally, he was an associate editor for the International Journal of Pediatric Endocrinology. On the international level, Allen was selected as chair of the Organizing Committee for the International Meeting of Pediatric Endocrinology (IMPE) before serving as president of the 10th IMPE meeting.
Clinical Interests
Allen's clinical interests include evaluation and treatment of growth and puberty development disorders and ethical issues related to these conditions. He has expertise in newborn screening for and treatment of congenital hypothyroidism and congenital adrenal hyperplasia, and diagnosis and treatment of other complex hormone regulation disorders.
Research Interests
Allen's research interests include childhood adipose organ development and dysfunction; improving fitness and insulin sensitivity, and preventing diabetes in children. In additional project, he seeks to improve newborn screening programs for endocrine disorders and prevent and assess systemic effects of inhaled corticosteroids. He has written more than 250 articles, letters, monographs, and book chapters; edited four textbooks, and has presented at more than 180 regional, national, and international meetings.