This tribute was contributed by the Wolff Family and Drs. David Wargowski, Patrick Remington, and Elizabeth Petty.
We are deeply saddened to share news about the passing of a long-time beloved faculty colleague, Dr. Jon Wolff (pictured below), after a courageous battle with cancer.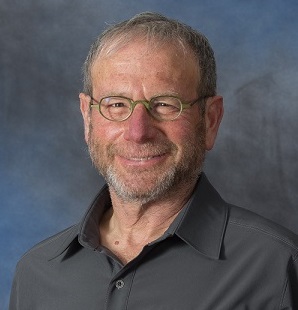 Jon was a professor and division chief of genetics and metabolism in pediatrics for most of the 20 years he spent at the University of Wisconsin School of Medicine and Public Health. Prior to joining our faculty, he received his undergraduate education at Cornell University, received his M.D. from The Johns Hopkins School of Medicine, completed clinical training in Pediatrics and Medical Genetics at the University of California-San Diego, and was a post-doctoral fellow at the Agouron Institute. He remained an honorary volunteer faculty member here and was always a strong supporter of our master of genetic counselor studies degree program throughout his career.
 
As a physician-scientist, Jon made significant contributions to diagnostic and therapeutic knowledge that helped transform the standard-of-care for several different genetic conditions. As an advisory member for Wisconsin's Newborn Screening Program he helped establish new programs for detecting metabolic disorders and genetic conditions. He also led medical genetics courses for medical students and genetic counseling students over several years, adding cutting-edge molecular content, bringing patients into classrooms as teachers, and greatly improving medical and molecular genetic education throughout various classroom, clinic, and laboratory settings.
 
Jon played an internationally recognized role in advancing gene therapy for liver, muscle, and brain disorders and in developing innovative techniques to transfer genetic material into cells, including novel vascular delivery of naked nucleic acids into tissues. Collaborating with other scientists he helped develop genetic vaccines. Jon was a highly productive physician-scientist, with well over 150 scientific publications and 80 patents, and he served on multiple committees and boards, including those at the NIH, the American Society of Gene Therapy, several journals, and the French Muscular Dystrophy Association (AFM).  With colleagues he founded MirusBio Corporation in 1995. While there he led cutting edge work developing novel nanotechnologies to transfer siRNA into cells. The successful MirusBio therapeutics division he helped create was initially acquired by Roche and later by Arrowhead Research Corporation.
 
Although Jon was always well ahead of his time as a novel thought leader in gene therapy, throughout his career he also remained passionate about developing innovative and compassionate approaches to the care of people with genetic disorders and for the ethical use of genetic information and technology in health care in general. His patients trusted his tremendous expertise and devotion to their care, and remember his great sense of humor – he had a talent for bringing them joy, even in difficult circumstances. His passion to serve patients led to his creation of the charitable nonprofit foundation, Genetic Support Foundation, which has been dedicated to providing genetic counseling services for all since 2014, and where he has served as chairman of the board. When Jon became a patient himself he applied his incredible intellect and resourcefulness to explore innovative approaches to his own treatment, and in the process he became a powerful support resource for others with cancer.
 
Jon will be deeply missed by all of his departmental and SMPH colleagues, many of which were his former students and residents, former patients, and many close friends both in our local community and within the global genetics community.