Dr. Levy is trained in both pediatric and adult medicine. Her clinical interests include cystic fibrosis, transition from pediatric to adult care and diagnostic dilemmas.
After her undergraduate studies at Stanford University, Levy earned her MD at the Medical College of Wisconsin and her Master of Medical Sciences at Harvard Medical School. She completed her clinical fellowship in Pulmonary Medicine at Children's Hospital Boston and prior to fellowship her residency in Internal Medicine and Pediatrics at the Medical College of Wisconsin.
In addition to treating patients, Levy's work at the University of Wisconsin School of Medicine and Public Health include translational research into the cellular and molecular underpinnings of clinical heterogeneity and response to airway infection in cystic fibrosis. Specifically, Levy's research investigates how immune responses in persons with cystic fibrosis may be epigenetically modified with exposure to airway infection.  Her lab uses multiple in vitro approaches to dissect the genetic and epigenetic components of defining the immune response and possible dysregulation with the goal of more precisely defining a cystic fibrosis patient's clinical course and treatment response. She spearheads several research projects and has co-authored more than 35 peer-reviewed publications.
Research News
The University of Wisconsin Pediatric Pulmonology Fellowship was well-represented at the recent American Thoracic Society Conference, held May 19–24 in Washington, DC. All three of the program's fellows presented a poster at the conference. Third-year …

June 15, 2023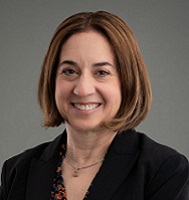 Related Links