Laura Houser, MD, clinical associate professor, General Pediatrics and Adolescent Medicine, and Director of Advocacy for the Department of Pediatrics, spoke to Wisconsin lawmakers on October 27, advocating for an extension to Medicaid Assistance for eligible postpartum women.
Currently, Medicaid Assistance is available to eligible women 60 days after the last day of their pregnancy. Senate Bill 562 directs Wisconsin's Department of Health Services to seek approval from the federal government to extend benefits to eligible mothers to the 365th day after the last day of their pregnancy. According to the legislature's estimates, the average monthly Medicaid enrollment would increase by 6,150 members if the postpartum eligibility is extended.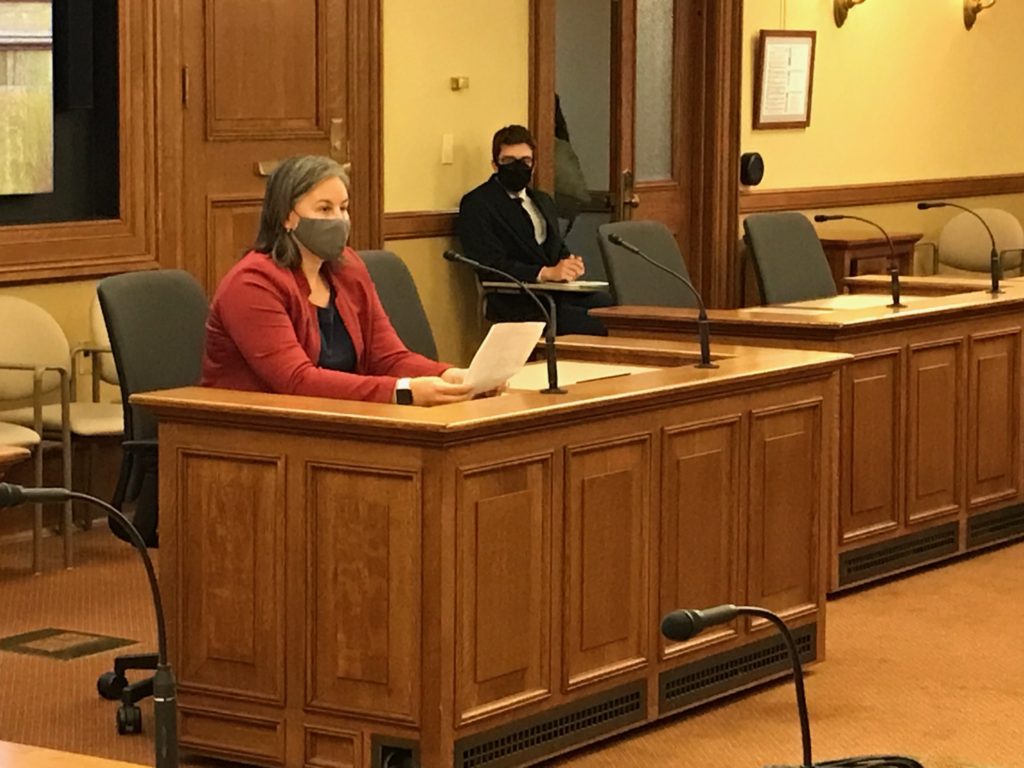 Speaking in support of SB 562, Houser explained why the first year following birth is a critically important time in the health of the mother and baby. Pregnancy-related medical conditions, chronic health conditions, and even death can occur up to one year postpartum, explained Houser. Additionally, if a condition like postpartum depression is left untreated, it can have dire consequences for mother and baby as the mother is left unable to adequately care for herself and her baby.
Racial disparities in the health of mothers and their babies were also cited as reasons to support the legislation. "A Black woman in Wisconsin is five times more likely to die of maternal mortality than a white woman in Wisconsin," stated Houser. Nationally, Black, American Indian and Alaska Native women are two to three times more likely to die from pregnancy-related causes than non-Hispanic white women. According to Houser, SB 562 would help address infant and maternal well-being and allow patients better access to care.
"Wisconsin is home to some of the highest quality health care in the nation. We have much to be proud of, but there is more work to be done," stated Houser. "I am confident that this bill will help to improve outcomes for new moms and babies as it increases access to quality care at a critical time."