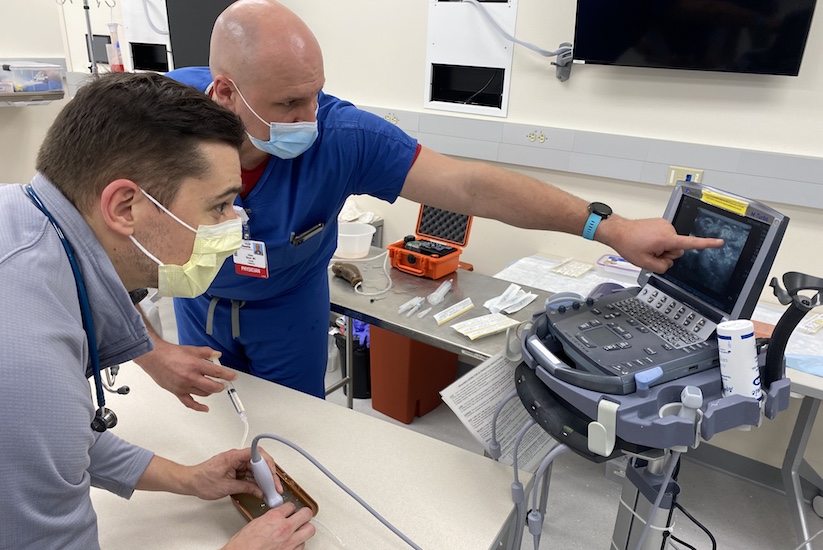 Performing a spinal tap requires precision, particularly when the patient is a newborn. During their residencies, physicians training in pediatrics practice on infant-sized models and observe a live procedure up close. Then it's their turn—and when that time comes, they'll feel for the relevant anatomical landmarks, insert a needle and guide it into the spine's epidural space.
"There is a very big difference between palpating landmarks on a rubber model with plastic bones and actually completing it on a live neonate," says Dr. Brady Hauser, a resident in the Department of Pediatrics at the University of Wisconsin-Madison.
In an effort to create another training tool for lumbar punctures on infants, Hauser turned to the Department of Biomedical Engineering's undergraduate design program, which pairs student teams with clients from industry and academia and challenges them to create prototypes of medical devices and technology that address practical, unmet needs. Hauser's task for the students: create a newborn-sized training simulator that would allow aspiring doctors to practice lumbar punctures under the guidance of ultrasound imaging. Full story.