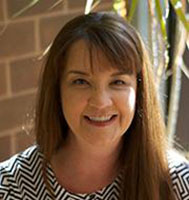 The simple practice of using a checklist can promote better care for hospitalized children, according to a study led by Elizabeth Cox, MD, PhD, and published in Pediatrics.
Dr. Cox's research team examined the impact of the Family-Centered Rounds (FCR) Checklist Intervention, developed with input from American Family Children's Hospital (AFCH) staff and the families of hospitalized children, on performance of FCR elements, family engagement, and patient safety. The Intervention, championed by Michelle Kelly, MD, consists of an eight-point checklist and provider training.
The randomized clinical trial included 298 families of children hospitalized at AFCH. One hospitalist service and hematology/oncology were randomized to use the checklist. Another hospitalist service and the pulmonary service used usual care.
Dr. Cox said that completion of checklist items increased significantly on the services using the FCR checklist. Two particular items significantly increased family engagement: when the health-care team read back orders, and when the team talked about goals for discharge.
Specific elements of the checklist were also associated with parents believing that their child was safer during the hospital stay: when the team asked the family for questions, and when the team gave an assessment of children's progress.