Wisconsin's first Prevention Research Center is coming to UW-Madison this fall, thanks to a grant from the Centers for Disease Control and Prevention.
The University of Wisconsin-Madison is one of 25 academic institutions to receive five-year funding from 2019 until 2024. The center reflects a partnership between the UW School of Medicine and Public Health, the Institute for Research on Poverty and the School of Human Ecology.
The center's mission will be to improve the health of low-income women, infants and families in Wisconsin. Deborah Ehrenthal, MD, MPH, associate professor in the departments of obstetrics and gynecology and population health sciences at the UW School of Medicine and Public Health, will be the center's director.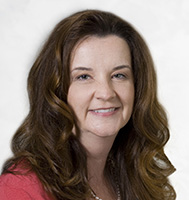 Department of Pediatrics Professor Elizabeth Cox, MD, PhD, will serve on the center's steering committee.
The goal of these centers is to study how communities and individuals can avoid risk for chronic illness.
"We are very excited to bring a center like this to Wisconsin. We will engage multidisciplinary campus researchers, public health practitioners and community-based and government organizations from across the state to develop a prevention research agenda aligned with Wisconsin's priorities," said Ehrenthal. "The long-term effects of pregnancy and early childhood point to these as key periods when prevention may have the greatest impact on adult health and chronic disease."
This focus area is of great importance in Wisconsin, where the infant mortality rate for African-American babies is nearly three times that of white babies.