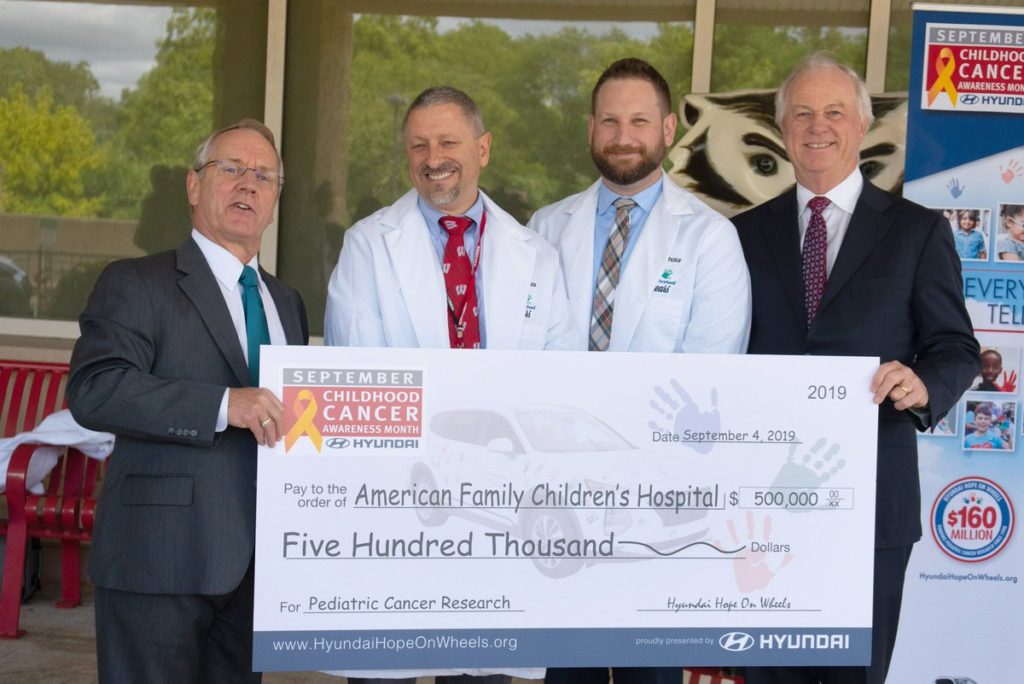 Department of Pediatrics and Division of Hematology, Oncology & Bone Marrow Transplant Associate Professor, Mario Otto, MD, PhD, and Fellow, Nicholas Pytel, DO, were each awarded research grants from Hyundai Hope on Wheels, a nonprofit organization dedicated to finding a cure for childhood cancer (https://hyundaihopeonwheels.org/). Drs. Otto and Pytel and Wisconsin children affected by cancer were honored in a September hand-print ceremony at American Family Children's Hospital.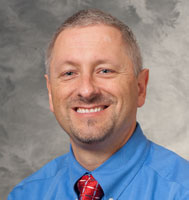 Dr. Otto received a Scholar Grant for his project, "Targeted radiotherapy with alkyl phosphocholine analogs for refractory childhood leukemia." In this preclinical project, his team, including Co-Investigators Jamey Weichert, PhD (Radiology) & Bryan Bednarz, PhD (Medical Physics), will test molecular targeted radiotherapy (TRT) with 90Y-NM600 in the setting of acute leukemia, and evaluate the effects in murine xenograft and syngeneic models. The overarching goal is to identify the role of TRT with alkyl phosphocholine analogs in disease control of leukemia as single agent and in combination with other therapeutic agents. This award is in the amount of $300,000 for 2 years. See link to Hyundai web site: (https://hyundaihopeonwheels.org/locations/university-of-wisconsin-madison/)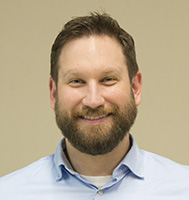 Dr. Pytel was awarded a Young Investigator Award for his project, "Effects of molecular targeted radionuclide therapy on the immune microenvironment in medulloblastoma." In this 2-year, $200,000 award, in which he will be mentored by Dr. Mario Otto, Dr. Pytel will study the effects (response to treatment and effects on healthy tissue) in a genetically engineered mouse model of medulloblastoma, with a specific focus on dose-dependent tissue changes that might be associated long term treatment effects and specific treatment-related effects on immunoediting in the genetically engineered mouse model context.

(link to local coverage here: https://wkow.com/news/2019/09/04/kids-color-car-to-honor-pediatric-cancer-research-at-american-family-childrens-hospital/)