Murray Katcher, MD'75, PhD, emeritus professor of pediatrics, retired from the Department of Pediatrics in 2012 after 35 years as both a clinician and a focused, tireless, prodigious advocate for the health and safety of children and vulnerable adults. The Katcher Lectureship will feature speakers who address the challenges and successes of such advocacy. Katcher himself delivered the inaugural lecture in 2023.
The Department of Pediatrics honors current and former members of the department who have gone above and beyond in their careers through named lectureships. These important lectureships are designed to strengthen the abilities of physicians practicing pediatric medicine in areas such as patient care, healthcare research, medical education, public health, and innovation. Our lectureships create space for comradery and community among faculty, staff, and trainees.
Funds donated to these lectureships go directly to providing high-quality education for all faculty, staff, and trainees in the Department of Pediatrics by inviting distinguished lecturers. Lectureships are accredited and provide continuing medical education credits for faculty.
Save the date for our next lecture!
When: 7:30-8:30 a.m. on Thursday, April 11, 2024, reception to follow
Where: HSLC 1335 and Zoom, in-person registration is required
Speaker: Mary Ehlenbach, MD
About Murray Katcher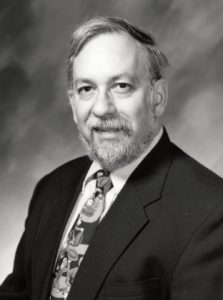 Murray Katcher, MD'75, PhD, emeritus professor of pediatrics, originally from Toledo, Ohio, came to Madison in 1968 as a graduate student in the Department of Chemistry, having majored in chemistry at the Massachusetts Institute of Technology (MIT), Cambridge, Massachusetts, as an undergraduate. Before coming to Madison, Katcher hitchhiked through Europe and worked for about a year in research chemistry labs, first at Oxford University (Oxford, England) and then at Owens-Illinois Tech Center in Toledo. In 1972, Katcher earned the PhD in chemistry (inorganic chemistry) at the UW, after which he entered the UW Medical School (now the UW School of Medicine and Public Health). Katcher received the MD degree in 1975 and began his pediatric residency at the UW Medical School. In 1978, Katcher was asked to join the Pediatrics Department, where he saw patients, taught, and did research for the next three decades. Katcher also held a position in the Department of Family Medicine and Practice and was the director of the UW Medical School's MEDiC Salvation Army Clinic for over 20 years, seeing patients and teaching clinical students.
Katcher was one of four chief medical officers for the State of Wisconsin, holding the position of Wisconsin State Maternal and Child Health Director in the Department of Health Services (DHS) from 1985 to 1991, and later in the early 2000s. He served with several other community health-related organizations, health advocacy agencies, and boards. He was also a founding co-director of the Wisconsin Area Health Education Center (AHEC) system (1991-97). He has a long record of experience with community-based organizations, public health, and American Indian and Amish communities in Wisconsin.
Nationally, Katcher served on the American Academy of Pediatrics (AAP) National Committee on Injury and Poison Prevention for 10 years, including being chair for four years, during which time he co-authored more than 43 AAP injury-related policy statements published in Pediatrics, as well as the chapter on fires and burns (which contains the AAP fireworks policy) in the AAP book Injury Prevention and Control for Children and Youth, 3rd ed. He also served on the advisory board of the National SAFE KIDS Campaign, Lowe's Home Safety Council, and the Children's Safety Network.
In 1988, the Wisconsin chapter of the American Academy of Pediatrics (AAP) named him Pediatrician of the Year for his child injury prevention research efforts. He won the national AAP Special Achievement Award in 1989. In 2013, he won the "Recognition of Distinction" Excellence in State MCH Leadership at the Association of Maternal and Child Health Programs for making "significant contributions to promoting and protecting the health of women, children, and families."
Katcher retired from the University of Wisconsin Department of Pediatrics in 2012 after 35 years as both a clinician and a focused, tireless advocate for the health and safety of children and vulnerable adults.
Katcher's work has been legendary and transformative. As only one example, his decade-long effort to regulate hot water heater settings eventually changed the industry. Before Wisconsin passed a 1987 law to regulate standard water heater temperature settings, many small children and elderly people suffered third-degree burns, and some died from scalding 150-degree water — the typical setting on water heaters before Dr. Katcher's long campaign. Water heater temperature regulation is now addressed nationwide, with a standard 120-degree setting. This is just one example of Katcher's many efforts to reduce preventable injury of children and vulnerable adults with data, discussion, informational campaigns, and, when necessary, legislation.
Throughout his professional career, Murray has had the support of his wife, Susan, and their two children, Lilah and Aaron, as well as many mentors, colleagues, and friends.
Archived Lectures
| | | |
| --- | --- | --- |
| Year | Speaker | Recording |
| 2023 | Murray Katcher, MD, PhD, emeritus professor, Department of Pediatrics, University of Wisconsin School of Medicine and Public Health | My Journey as a Health Advocate! |
For donations via check, please pay to UW Foundation with memo "Peds Lectureship Fund 112580449"
Mail to UW Foundation U.S. Bank Lockbox Box 78807, Milwaukee, WI, 53278-0807
Please do not mail cash donations.