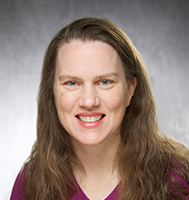 Welcome to the University of Wisconsin Pulmonology fellowship! Our ACGME-accredited program educates, guides, and develops physicians who are interested in the care of children with complex respiratory disorders.
Over the three years of your fellowship, you'll receive training in the care of patients, gain experience in research, and develop skills required for teaching and leadership in the profession.
As part of the PPC's leadership training program, our fellowship incorporates the maternal and child health principles of interdisciplinary, culturally competent, family-centered, community-based care. Fellows train with faculty who exemplify these principles and study alongside trainees from nursing, social work, nutrition, and respiratory care.
You'll also work as part of a dynamic team in a vibrant city that is frequently ranked among the very best places to live in the nation.
Thank you for your interest, and we look forward to meeting you!
---
Read our tips for success in finding the right fellowship
Why Choose the UW Pediatric Pulmonology Fellowship?
Outstanding Patient Care
We are affiliated with American Family Children's Hospital, which admits over 3,700 patients each year from Wisconsin, Illinois and beyond. American Family Children's Hospital is also home to the University of Wisconsin Cystic Fibrosis Center, a Cystic Fibrosis Foundation-accredited care center that has also been recognized by the National Institutes of Health as a model of effective and efficient health care for a chronic disease.
Robust Scholarly and Academic Opportunities
Fellows receive protected time to pursue clinical or basic-science research within the division, the Department of Pediatrics, or throughout the University campus. Fellows also benefit from numerous educational offerings, present lectures to the department and interact with medical students and residents on the wards, in conferences and in the clinics.