LGG Recruitment is Closed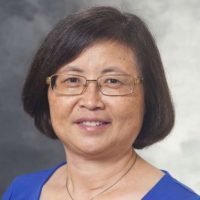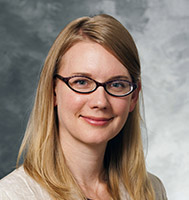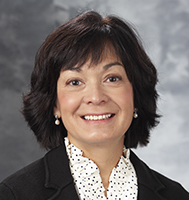 Welcome to the University of Wisconsin Genetics & Metabolism fellowship programs! We provide rigorous education for physicians and scientists who wish to participate directly in the discovery of new genetics knowledge and its application to laboratory and patient care.
Our program consists of three fellowships:
Two ACGME-accredited clinical laboratory fellowships in:

clinical biochemical genetics; and
laboratory genetics and genomics
An ACGME-accredited Clinical Medical Geneticist fellowship, which is aimed at physicians who wish to provide comprehensive genetic diagnostic, management, therapeutic and counseling services; and
Clinical laboratory fellowships are aimed at physicians or PhD-level researchers who wish to provide advanced genetics laboratory services.
Because we are committed to training physician-scientists, over the course of all fellowships, you'll have substantial opportunities to receive graduate-level didactic education, participate in translational research and develop your teaching skills.
Finally, you'll work as part of a dynamic team in a vibrant city that is frequently ranked among the very best places to live in the nation.
Thank you for your interest, and we look forward to meeting you!
---
Read our tips for success in finding the right fellowship
Why Choose the UW Genetics & Metabolism Fellowships?
The UW Clinical Genetics Center
Fellowship training takes place at the University of Wisconsin Clinical Genetics Center, a robust partnership between the UW Department of Pediatrics, the Waisman Center, UW Hospital and Clinics and the Wisconsin State Laboratory of Hygiene (WSLH) Division of Disease Prevention. A model for comprehensive genetics care, the Center provides outstanding service delivery, including clinical outreach services, and trains a broad range of genetics professionals, including physicians, genetics counselors and laboratory specialists in cytogenetics, biochemical genetics and clinical molecular genetics.
Wisconsin State Laboratory of Hygiene
Our fellowship is closely affiliated with the Wisconsin State Laboratory of Hygiene (WSLH), the state's public, environmental and occupational health laboratory. WSLH scientists and academic leaders offer quality services in an array of technical specialties, including clinical biochemical genetics, cytogenetics, and clinical molecular genetics. The WSLH also actively participates in the vibrant UW-Madison community, fostering partnerships with academic departments, performing vital human and environmental health research, and providing education and training in the areas of clinical, environmental, and occupational health and safety.
UW School of Medicine and Public Health Master of Genetic Counselor Studies
lnterprofessional partnerships are key to quality education and patient care. Our fellows are exposed to rigorous interprofessional educational offerings through a formal affiliation with the Master of Genetic Counselor Studies (MGCS). Fellows, genetic counselors, and other health care providers learn together in didactic courses taught by experts in the field and supplemental activities.