As a physician informaticist and respected pediatric nephrologist, Michael Semanik, MD, has made himself invaluable to the University of Wisconsin and UW Health enterprise since joining the Department of Pediatrics' Division of Nephrology in 2016.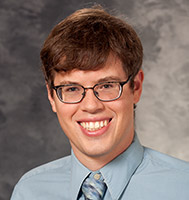 Dr. Semanik is the clinical leader of the Clinical Research Data Service, which extracts data from electronic health records (EHR) to facilitate high-quality research throughout the University of Wisconsin. Together with leadership at UW Health, he has streamlined the data delivery pipeline to ensure that information is provided to researchers in an efficient manner that meets HIPAA privacy and security requirements.  
Dr. Semanik also serves as the co-chair of the UW Health's Clinical Decision Support Committee which determines when and how EHR alerts should be conveyed to clinicians. The committee's charge is to ensure that alerts are meaningful, well-timed and actionable.  
Dr. Semanik is working with the University of Wisconsin's Center for Problem Concept Maps, an institute dedicated to the creation of open-source, publicly available standards that define the lab values, medications, radiographs, and other factors that are associated with individual medical problems. He oversees the development of Problem Concept Maps for problems that are primarily managed by pediatricians, such as juvenile idiopathic arthritis and ADHD.  
Dr. Semanik is also the clinical leader of institutional quality improvement projects relating to preventing acute kidney injury in hospitalized pediatric patients.  He provides data and best practices with three national groups: the NINJA (Nephrotoxic Injury Negated by Just-In-Time Action) Consortium, the Baby NINJA Consortium, and the Solutions for Patient Safety. The latter is a quality improvement consortium consisting of over 100 children's hospitals throughout North America.  When Dr. Semanik is not at his mega computer, he provides comprehensive care in his multidisciplinary CAKUT clinic and studies the urologic outcomes post-transplant.