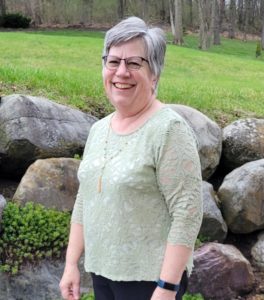 This month will mark the end of the long and productive career of Dorothy Floerke as she begins a well-deserved retirement. Dorothy served for 27 years as an accountant with the University of Wisconsin Department of Pediatrics. Combined with her previous work in the Department of Ophthalmology and Visual Sciences, as well as an earlier stint in another state position, Dorothy was as a civil servant for the State of Wisconsin for nearly 45 years.
Dorothy's work included some management and payroll processing, but by far her greatest responsibilities were as a post-award accountant: she managed large and small research grants for the department's many research scientists and groups. Indeed, for the last few years, more than 50 percent of her time has been spent on financial and accounting work related to Professor Jim Gern's substantial NIH grant for the Children's Respiratory and Environmental Workgroup. Dorothy noted that she had especially enjoyed working with principal investigators and joked that her job could be succinctly described as "grant spender."
Dorothy's retirement plans include spending more time with her two grandchildren—the second just born on April 20, camping and fishing at a family cabin with her husband of 42 years, and perhaps a big trip to the western National Parks.
Her supervisor, Kim Stevenson, had nothing but praise for Dorothy as she steps away from the Department of Pediatrics: "Her 'can do' attitude paired with her incredible knowledge of UW purchasing systems has supported countless faculty, staff, and researchers over her 27 years with Pediatrics. She will definitely be missed!"