Two Department of Pediatrics faculty were recently selected to serve on national committees for hospital medicine and allergy and immunology. More on each appointment is below.

Michelle Kelly, MD, Appointed to PRIS Network's Associate Executive Council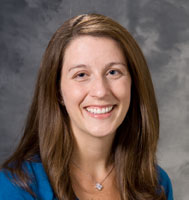 Michelle Kelly, MD, associate professor, Hospital Medicine, will serve on the Associate Executive Council (AEC) for the Pediatric Research in Inpatient Settings (PRIS) Network. The PRIS Network fosters innovative research projects and aims to improve the health of and healthcare delivery to hospitalized children and their families. This is achieved by conducting large, multi-institutional studies in inpatient pediatric care. AEC and Executive Council members govern the PRIS Network, which includes approximately 120 hospitals across the United States and Canada.
 
Sima Ramratnam, MD, to Serve on American Thoracic Society Workshop on SDOH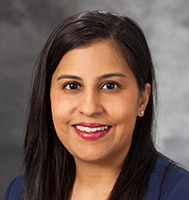 Sima Ramratnam, MD, assistant professor, Allergy, Immunology, and Rheumatology, will serve as a discussant at an American Thoracic Society Workshop, titled "Research Priorities in Pediatric Severe Asthma: Addressing the Impact of Social Determinants of Health (SDOH) and Systemic Racism on Children with Difficult-to-Treat and Severe Asthma." Recent data indicates that SDOH should be considered carefully in the interpretation of the results of asthma clinical research and their implications for care. The goal of this workshop is to provide a comprehensive assessment of key research priorities around SDOH and systemic racism in pediatric difficult-to-treat and severe asthma. The participants of this workshop will develop a report for the ATS summarizing the discussion and recommendations.