Transgender youth in the region find medical and emotional support at the multidisciplinary Pediatric and Adolescent Transgender Health (PATH) Clinic at American Family Children's Hospital, led by Jennifer Rehm, MD, and Brittany Allen, MD.
Since its launch in 2013, the clinic—which is one of only a handful of its kind in the Midwest—has grown to provide care for approximately 35 gender-variant children and adolescents.
Meeting Medical and Emotional Needs
Both physicians' interest in pediatric transgender medicine began while they were completing their education.
Dr. Rehm was a Department of Pediatrics endocrinology fellow who, after caring for a transgender patient, saw the need for a clinic designed to support the specific needs of gender-variant youth.
Dr. Rehm joined forces with pediatric endocrine nurse Betsy Bazur-Leidy, RN, and child health psychologist Kelli Harford, PhD, to develop the multidisciplinary clinic, which provides hormone-suppressing and hormone-affirming medical therapies, social and emotional support, and ongoing care coordination.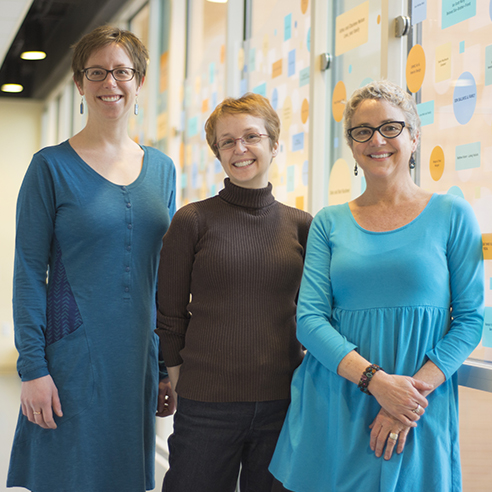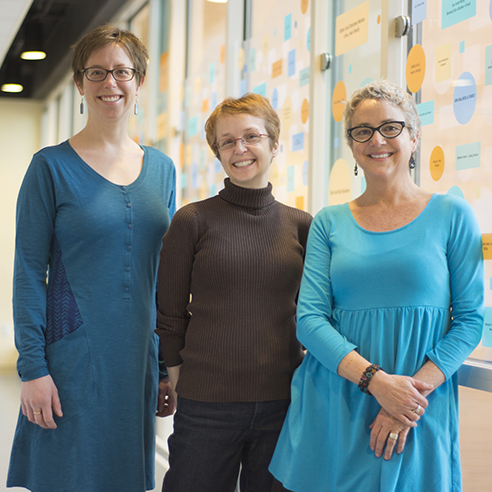 Dr. Allen, who had been a pediatrics resident at the Ann & Robert H. Lurie Children's Hospital of Chicago during development of their gender clinic, joined the team in 2013 and expanded the PATH clinic services to children of all ages.
Education in Many Forms
Everyone on the team agrees that education is critical to ensuring the best possible care.
They start by educating patients and families on what it means for a child to be gender variant, what to expect if hormone therapy is chosen, and what resources are available to help navigate that transition.
"A lot of the kids that we see have had traumatic experiences in medical settings, and we want to make sure they have a safe place to be themselves and talk about their gender," explained Dr. Allen.
They also provide outreach education to pediatricians and mental health providers at the institution and in the community. By raising awareness of gender identity issues, providers can better understand what interventions are appropriate and available.
"Gender issues may come up in children at different ages, ranging from as young as age two to the onset of puberty or young adulthood," commented Dr. Allen. "The best thing to do at any age is to support the child; trying to get them to be what they are not can lead to severe mental health issues. Our clinic aims to help families support their child and advocate for support in their community."
Finally, Dr. Rehm and Dr. Allen are beginning to offer educational experiences for medical students or residents who have an interest in the care of transgender youth.
"Our goal is to provide patients with a comprehensive, family-centered experience and to help them feel at ease with themselves in their homes and communities," explained Dr. Rehm. "Medical management is just a part of what we have to offer. Ultimately, our goal is to support the entire family and help our patients become who they were meant to be."