Three University of Wisconsin Department of Pediatrics faculty members began new leadership positions at the University of Wisconsin School of Medicine and Public Health (UW SMPH) in 2017.
Inga Hofmann: First Medical Director of the Program for Advanced Cell Therapy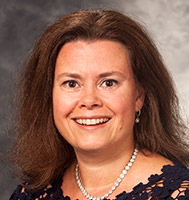 Inga Hofmann, MD, an assistant professor of pediatric hematology, oncology and bone marrow transplant, was named the first medical director of the Program for Advanced Cell Therapy (PACT), a collaboration between the UW SMPH and the UW Carbone Cancer Center.
Dr. Hofmann manages the interaction between patients, the UW SMPH, the American Family Children's Hospital clinical trials office and PACT as the program works to develop manufactured hematopoietic cells, enhanced lymphocytes, mesenchymal stem cells and other cell types for clinical trials.
She works directly with colleagues in the pediatric and adult bone marrow transplant program at UW Health to extract or inject stem cells in patients and integrate the Food and Drug Administration-approved clinical trials that PACT will execute.
The main goal of PACT is to bring SMPH-born cell technology innovations to the clinic through partnerships with the pharmaceutical industry, UW SMPH researchers and UW Health clinicians. A long-term vision is to make new treatments using cell-based therapies for cancer, autoimmune disorders and tissue injury accessible to Wisconsinites.
Dr. Stephen Meyn: First Director of Center for Human Genomics and Precision Medicine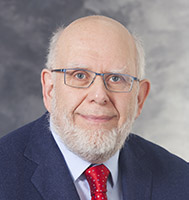 H. Stephen Meyn, MD, PhD, who joined the department in 2017 as a professor in the Division of Genetics and Metabolism after serving as a professor of molecular genetics and pediatrics at the University of Toronto, is the first director of the new UW Center for Human Genomics and Precision Medicine.
Dr. Meyn will develop a strategic vision for the center and guide the formation of its clinical and academic programs, as well as lead the center in its long-term mission to become an innovative global leader in genome-based precision medicine.
Precision medicine is an emerging approach for treatment and prevention of diseases that takes into account individual variability in genes, environment, and lifestyle for each person, according to the National Institutes of Health.
The new center will be located next to the Wisconsin Institutes for Medical Research. Construction on the project is scheduled to start in the summer of 2018, and be completed by 2020.
Dr. Dipesh Navsaria: Medical Director of UW-Madison Physician Assistant Program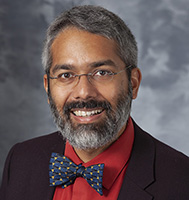 Dipesh Navsaria, MPH, MSLIS, MD, became the new medical director of the University of Wisconsin-Madison Physician Assistant Program.
Dr. Navsaria is an associate professor (CHS) in the Division of General Pediatrics and Adolescent Medicine and has worked in primary care pediatrics, particularly with underserved populations.
Before becoming a physician, he graduated from the George Washington University Physician Assistant Studies Program in 1998 and practiced as a pediatric PA for three years.
He began teaching in the PA Program in 2007. He's also the founder and medical director of Reach Out and Read Wisconsin.