Vivek Balasubramaniam, MD, associate professor (CHS) of pediatrics and chief of the Division of Pulmonology and Sleep Medicine, received the 2017 Thomas A. Hazinski Distinguished Service Award from the Society for Pediatric Research (SPR).
Dr. Balasubramaniam was selected in recognition of his multiple contributions to SPR, including co-chairing its advocacy committee and presenting as part of SPR's first congressional briefing in Washington, DC, on the critical importance of research funding.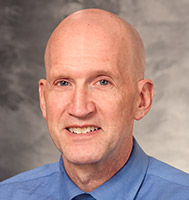 David Bernhardt, MD, a professor in the Division of General Pediatrics and Adolescent Medicine and in the Department of Orthopedics and Rehabilitation, received the 2017 Thomas E. Shaffer Fellow of the American Academy of Pediatrics Award.
The award, which is sponsored by Nationwide Children's Hospital, recognizes individuals who have made a significant contribution to the field of pediatric sports medicine by displaying leadership and vision, providing quality presentations, and publishing documents relevant to this specialty.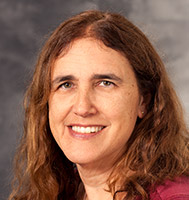 Anna Huttenlocher, MD, a professor in the Division of Allergy, Immunology and Rheumatology, was selected by the American Society for Cell Biology (ASCB) as one of its 2017 fellows.
Election as a fellow of ASCB is an honor bestowed upon ASCB members by their peers. Fellows are recognized for their meritorious efforts to advance cell biology and/or its applications and for their service to the ASCB.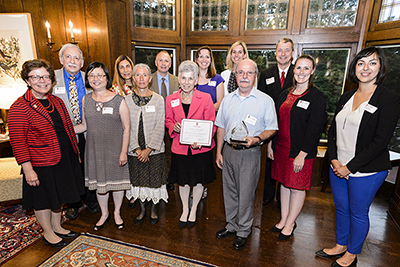 Christine Seroogy, MD, an associate professor in the Division of Allergy, Immunology and Rheumatology, and her colleagues on the Wisconsin Plain Community Project (pictured at right) received a 2017 UW-Madison Community-University Partnership Award from Chancellor Rebecca Blank.
Founded in 2012 as a collaboration between the La Farge Medical Clinic (medical director: James DeLine, MD) and UW Department of Pediatrics faculty, the Wisconsin Plain Community Project aims to improve access to culturally sensitive, high-quality, affordable care for Plain families.
In 2015, Dr. DeLine founded the Center for Special Children as a dedicated space within the clinic for the care of children with genetic conditions. The collaboration continues to improve the health of Plain children in Wisconsin, and has also translated to biomedical research projects, informed approaches to medical care for all children and improved the educational experience of students on campus.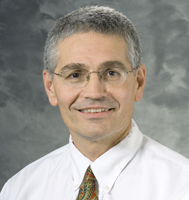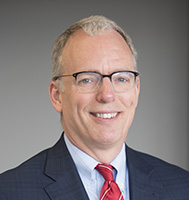 Gregory Hollman, MD, a professor (CHS) in the Division of Pediatric Critical Care and the medical director of the American Family Children's Hospital Diagnostic and Therapy Center, and J. Carter Ralphe, MD, an associate professor and chief of the Division of Pediatric Cardiology, were honored with UW Health Physician Excellence Awards in 2017.
Dr. Hollman received a Clinical Practice Physician Excellence Award for his extraordinary commitment to safety and quality patient- and family-centered care. In 1991, he developed the Pediatric Sedation Clinic in large part to serve the needs of children who required MRIs but were unable to hold still for scans; his practice now focuses solely on providing procedural sedation to children requiring invasive and noninvasive procedures in that program.
Dr. Ralphe received a Regional Services Physician Excellence Award for providing extraordinary outreach care to patients at neighboring health care facilities in Wisconsin and beyond. He has established the greatest number of outreach sites of any pediatric subspecialty throughout Wisconsin and Illinois and has grown the division from 6 to 12 faculty.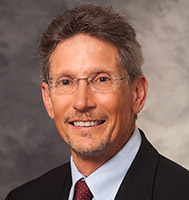 David Allen, MD, a professor and chief of the Division of Endocrinology and Diabetes, was chosen to receive the Wisconsin Medical Alumni Association's 2018 Alumni Resident Citation Award. This annual award is the association's most prestigious award and is given to an alumnus who has distinguished themselves in medicine.