Thomas (Tom) Brazelton III, MD, MPH, FAAP
Position title: Professor, Vice Chair of Quality
Address:
Division of Critical Care
For Academic Inquiries: (608) 263-6878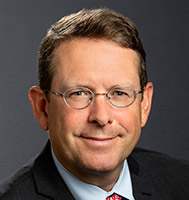 Education
BA, University of North Carolina, Chapel Hill, North Carolina
MD, Tufts University School of Medicine Combined MD/MPH Program, Boston, Massachusetts
MPH, Tufts University School of Medicine Combined MD/MPH Program, Boston, Massachusetts
Residency, Pediatrics, Children's Hospital Oakland, Oakland, California
Fellowship, Pediatric Critical Care, Harvard Medical School and Children's Hospital, Boston, Massachusetts
Professional Activities
Dr. Thomas (Tom) B. Brazelton III is professor (CHS) in the Division of Critical Care and the department's vice chair for quality, where he enjoys guiding the development of clinical programs and safety journeys at UW Health. 
Clinical Interests
Brazelton's clinical practice is dedicated primarily to cardiac intensive care. He works collaboratively with the cardiac surgical and cardiology teams to optimize the care for children with congenital and acquired heart disease. As founder and medical director for the Pediatric and Neonatal Med Flight critical care transport program, Brazelton works with dedicated transport team members to bring the best possible care to ill and injured pediatric patients in community hospitals.
Research Interests
Brazelton's research focuses on national educational standards for emergency medical service (EMS) professionals. He works to identify both gaps in safety net systems as a children's hospital and the gaps in complex care systems around pediatric trauma.