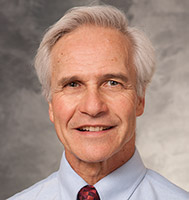 Congratulations to Paul Sondel, MD, PhD, for being selected to receive the 2014 Dean's Award for Excellence in Medical Student Research Mentorship.
The award recognizes Dr. Sondel for his longstanding involvement in student research programs—including the Shapiro Summer Research Program, the Medical Scientist Training Program, and the Howard Hughes Medical Institute Medical Research Fellows Program—and the research achievements of his medical student mentees.
School of Medicine and Public Health Dean Robert Golden, MD, will present the award to Dr. Sondel on Medical Education Day on May 21, 2015.