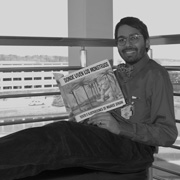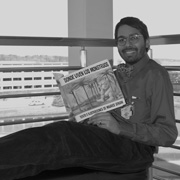 Dipesh Navsaria, MPH, MSLIS, MD, is a community pediatrician and associate professor of pediatrics at the University of Wisconsin School of Medicine and Public Health. As director of the Pediatric Early Literacy Projects (which include Reach Out and Read and the American Family Children's Hospital Inpatient Reading Library), he has a deep interest in child advocacy. With training as a children's librarian, early literacy promotion is his passion. Naturally, he loves reading with his own children.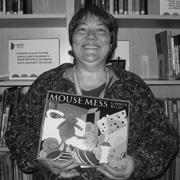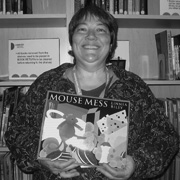 Ruth Sias, MLS, is the youth services librarian at the South Branch of the Madison Public Library. She began her library career at the age of 14 as a shelving page. Ruth provides assistance with training volunteer readers and with story time at the AFCH Outpatient Clinic, and she is helping to develop the inpatient library. In her spare time, Ruth enjoys being with her husband and daughter, knits passionately, and, of course, reads.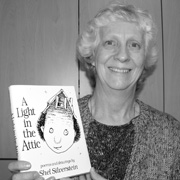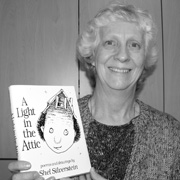 Wendy Hellwig assists with collection development, review of donations, and expansion of our initiatives in new and innovative ways. She combines real-life learning with service, bringing a wealth of knowledge, energy, and ambition to the programs.
Reach Out and Read Medical Directors
Medical Director of Reach Out and Read Wisconsin / UW School of Medicine and Public Health MEDiC Clinics
Dipesh Navsaria, MPH, MSLIS, MD
Access Community Health Centers
Joyce & Marshall Erdman Clinic: Joseph Eichenseher, MD
William T. Evjue Clinic: James Omohundro, MD
Wingra Family Medical Center: Ildi Martonffy, MD
UW Health Primary Care Clinics
Pediatrics
20 South Park Clinic: Cristina Delgadillo, MD
East Clinic: Troy Kleist, MD
Stoughton Clinic: Prasanna Raman, MD
Union Corners Clinic: Deirdre Burns, MD
University Station Clinic: Catherine Kelley, MD
West Clinic: Caroline Paul, MD
 
Family Medicine
Arboretum Clinic: Samantha Sharp, MD
Beaver Dam Clinic: Jennifer Klueger, PA-C
Belleville Family Medicine: Emily Metzger, MD
Cottage Grove Clinic: Wendy Molaska, MD
Cross Plains Clinic: Pamela Olson, MD
DeForest-Windsor Clinic: Robyn Titel, MD
Fitchburg Clinic: Nicole Weathers, MD
Fort Atkinson Clinic: Breah Klemp, PA-C, LAT
Mount Horeb Clinic: Kori Vander Yacht, NP
Northeast Family Medical Center: Sarina Schrager, MD
Odana Atrium Clinic: Mary Thompson, MD
Oregon Clinic: Beatriz Folcik, PA-C
Portage Clinic: Joseph Wangerin, PA-C
Sun Prairie Clinic: Monica Harms, NP
Verona Clinic: Brian Arndt, MD