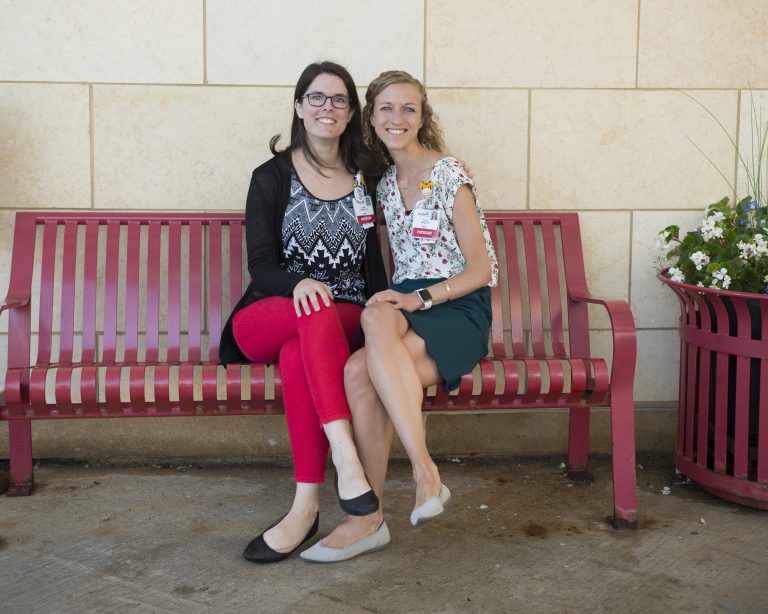 Message from the Current Chiefs:
Welcome to the University of Wisconsin Pediatrics Residency Program! We are so excited to tell you about the program we love!
We are honored and thrilled for the opportunity to serve as chief residents this year. Throughout our three years of residency, we developed amazing relationships with not only our co-residents, but also the program directors and faculty. This phenomenal group of people became our second family and we look forward to continue working with them.
Our program and faculty members take pride in resident education and will train you to become a well-rounded pediatrician, no matter which specialty you ultimately pursue. Whether it is learning your personal or professional interests, faculty take the time to get to know you so that they may better inform your individual training. We aim to foster the growth of residents both individually and as strong members of the healthcare team.
The varying demographics of Madison and rural Wisconsin provides us with unique patient populations and therefore opportunities to learn how to manage a broad range of diseases. We are fortunate to have a robust Global Health Track that enhances resident education and supports both local and global child health. Our residency advocacy group engages all members of our department, and as our program is located in the state capital, we have the unique ability to advocate for our patients with local legislators.
The University of Wisconsin Pediatrics Residency program not only trains you to be a great pediatrician, but is also housed in a GREAT city! We lovingly refer to Madison as a "small town city" – all the amenities of the city with a small town feel. Whether you're into live music, sporting events, good restaurants, or outdoor activities, Madison has it all!
Thank you for your interest in our program. We look forward to meeting you soon. On Wisconsin!