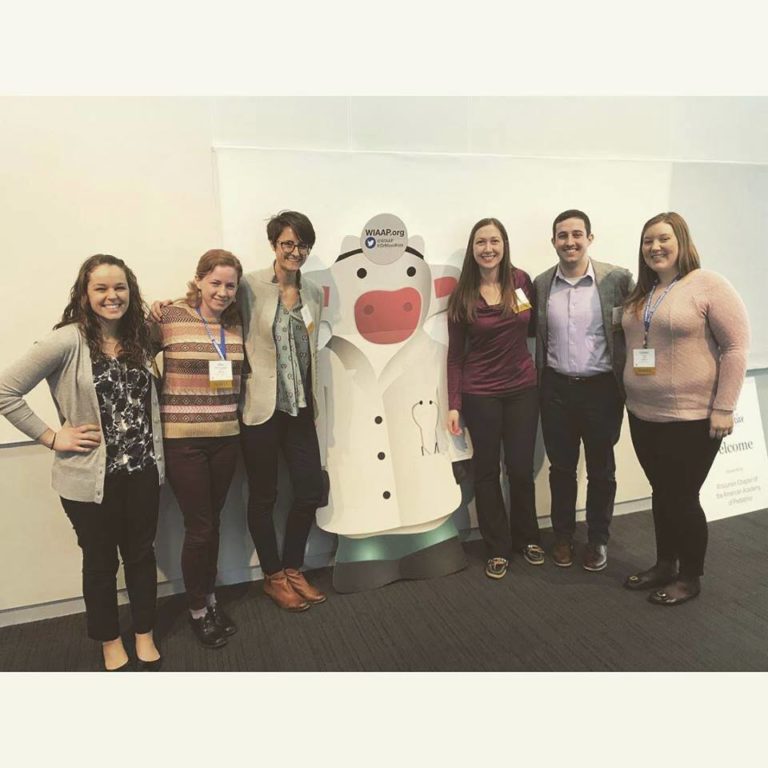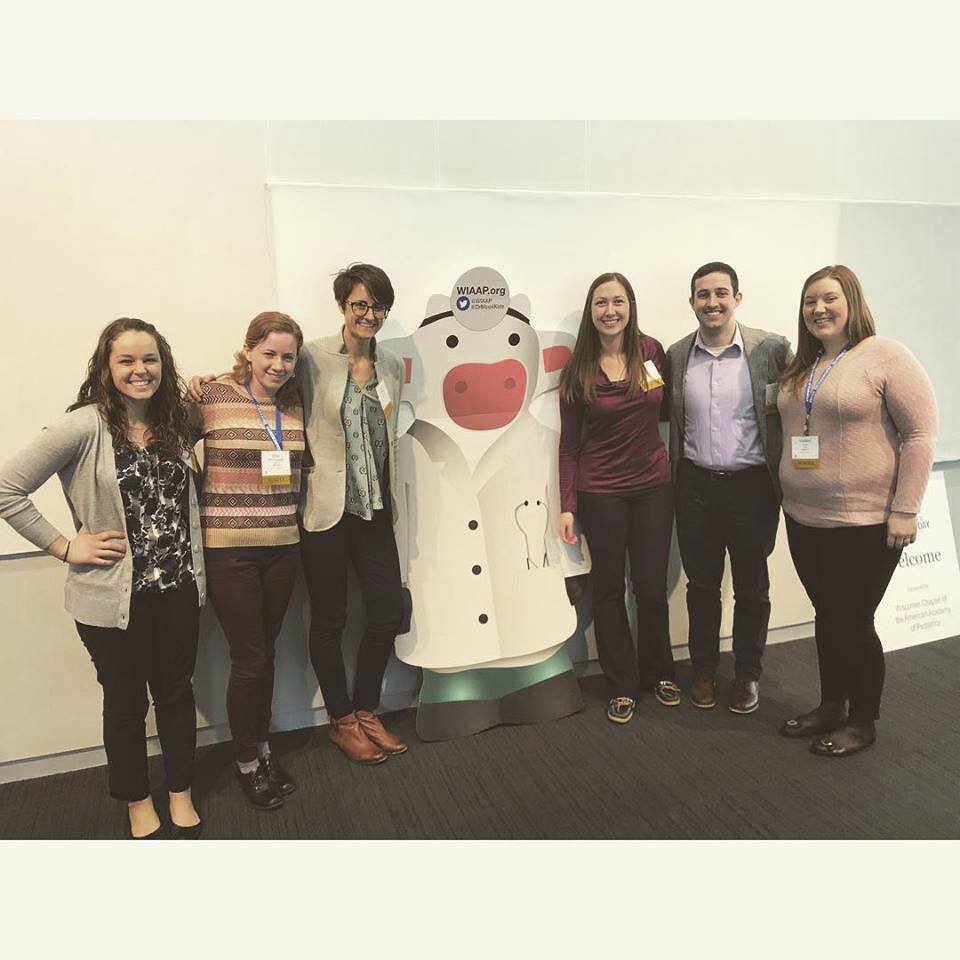 We support "The Wisconsin Idea", which is a principle that education should influence people's lives beyond the boundaries of the classroom, and the work of the university extends to the borders of the state. Our physicians take education and advocacy out of the clinics and into schools, detention centers, homes and even the legislature. We are fortunate to be located in the capital city of Wisconsin where we have easy access to legislative sessions.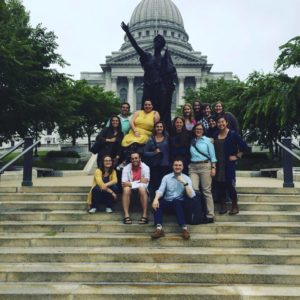 Community Pediatrics and Advocacy eXperience (CPAX) During your first year of residency, you will participate in the CPAX rotation with the goal of exposing you to the people and programs throughout the Madison area who influence child health. You will have the opportunity to see where and how your patients live and the challenges some face on a daily basis.
Advocacy Project During your residency, you will develop a project with the goal of improving child health. Much of the planning and preparation for the project will be completed during your CPAX rotation intern year. The project development and resolution are able to be more longitudinal experiences throughout residency.
Example Projects

Rachel Harris, DO (PL-3)

"Teen2Teen Diabetes," a peer mentoring program for teenage patients with Type 1 diabetes. This was my advocacy project and I presented it at the 2019 Pediatric Academic Societies meeting. My advocacy goal was to create a peer-to-peer mentor program for teens with Type 1 diabetes. We initially had a focus group to understand what our teenage patients wanted. From that, we have been trying to host quarterly events such as mini golf and a cooking class. I received a grant from the Friends of UW Health to offer a free cooking class event."

Allie Heizelman, MD (PL-3)

"During our newborn nursery rotation, residents have the opportunity to be involved in consults with expecting mothers whose babies are at risk for neonatal abstinence syndrome. After being involved in these consults, I wanted to make sure we gave enough guidance regarding non-pharmacological measures that caregivers can take with their newborn infants after delivery. Using the most recent research, I created a handout discussing important factors including low-noise environments, use of pacifiers and kangaroo care in addition to tangible steps parents can take prior to their baby's delivery, such as bringing massage oils and extra pacifiers and making arrangements to stay with their baby in the hospital. Each of these factors has been shown to decrease the number of infants treated with morphine and shorten hospital length of stay. This handout is now being used as part of our "Fresh Beginnings" program, which is promoting more comprehensive maternal and newborn care. While it is crucial to inform caregivers of the medical aspects of neonatal abstinence syndrome and the potential that an infant may need pharmacological therapies in the NICU, we should also be encouraging the normal baby cares that can be beneficial for their baby's health!"

Natalie Tedford, MD (PL-3)

"Reach Out & Teach": Developed a school health curriculum (Reach Out & Teach) as a resident advocacy project and shared with the Madison School & Community Recreation Advocacy & Education Outreach program. The monthly topics were created by pediatric residents aiming to bring anticipatory guidance into school lessons and to empower teachers/after-school volunteers to provide health education that is AAP-approved information. The various curricula are prepared in various age/grade groups with age-appropriate material and information.

Leonard P. Rome CATCH Visiting Professorship Grant Co-Recipient: Applied and received this $4500 grant with co-resident Sarah MacKay, MD, MHS, through the AAP CPTI & AAP CATCH partnership. Our goal is to build a departmental infrastructure for advocacy engagement among residents, faculty, and community partners in order to provide mutual benefit and to better advocate for the children in our community. With the help of our VP (Jean Raphael, MD, MPH), our aim is to reinforce active advocacy projects, encourage initiation of additional advocacy work, improve community connectedness, and provide coordinated care within our community.
American Academy of Pediatrics (AAP) Our residents participate in AAP initiatives both locally within the Wisconsin Chapter and at a national level. Each class has at least one representative who educate our program on national child health movements, advocacy projects in other programs and local efforts.   Global Health Program Residents within the global health program focus both on international health and local-global projects, working with the Madison Latino community via Centro Hispano! Doctor Day – Advocacy at the Capitol Wisconsin physicians, residents and medical students meet at the Capitol annually to engage in the legislative process and support political candidates who promote the health of our patients.
Reach Out And Read Our UW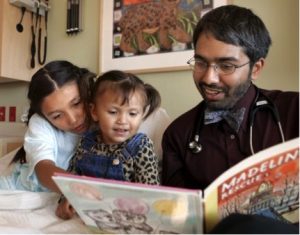 Health continuity clinics participate in Reach Out and Read, a national, nonprofit organization founded to improve early literacy. We teach about reading and the importance of books at well child checks and provide children with age appropriate reading materials.