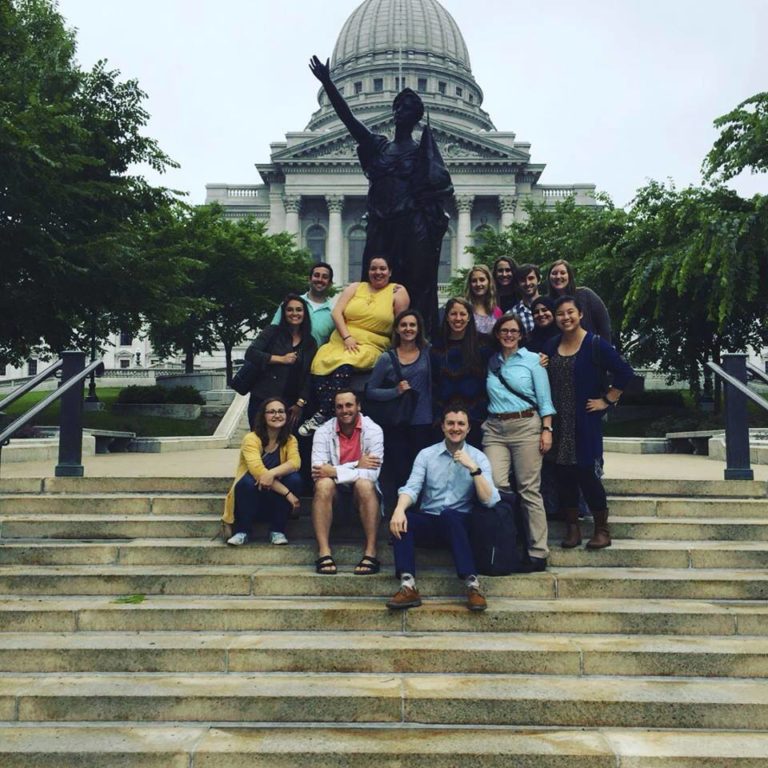 The residency program supports "The Wisconsin Idea", which is a principle that education should influence people's lives beyond the boundaries of the classroom, and the work of the University of Wisconsin extends to the borders of the state. Our physicians take education and advocacy out of the clinics and into schools, detention centers, homes and even the legislature. We are fortunate to be located in the capital city of Wisconsin where we have easy access to legislative sessions. We strive to engage with our community as well as educate our residents to be effective advocates during and after training.
Community Pediatrics and Advocacy eXperience (CPAX)
During your first year of residency, you will participate in the CPAX rotation with the goal of exposing you to the people and programs throughout the Madison area that influence child health. You will have the opportunity to see where and how your patients live and the challenges that many of them face on a daily basis. You will also learn how to advocate for improvements in the social determinants of health.
Advocacy Project
During your residency, you will develop a project with the goal of improving child health. Much of the planning and preparation for the project will be completed during your CPAX rotation intern year, but the project development and resolution can be longitudinal experiences that extend throughout residency.  The project may be in partnership with our community partners, focused in resident continuity clinics, incorporated into quality improvement projects within the hospital system, or many other possibilities! Past residents have even applied for CATCH grants from the AAP to fund their projects. Recent Advocacy project examples include: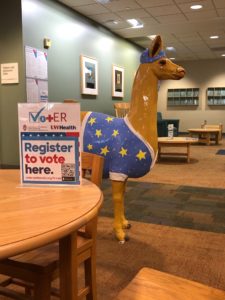 VotER: Dr. David Bergstrand distributed posters and buttons throughout the pediatric clinics to encourage voter registration and help facilitate registering at points of access.
Food insecurity: Drs. Rogers and Williams Al-Kharusy planned a week-long focus on food insecurity, including faculty Q&A and case examples, a resident-led SNAP Challenge, and discussions with WIC, SNAP, and food pantry representatives in Madison.
Gun safety:  Dr. Hauser designed a curriculum to be taught to clinical staff at general pediatrician offices to increase comfort and likelihood of providing anticipatory guidance regarding gun safety. He is also exploring avenues to provide gun locks and safes at low or no cost in our clinics.
Committee for Advocacy and Resident Education (CARE)
CARE's vision is for all pediatric trainees to be effective advocates for children.  CARE is a resident-led advocacy group that is open to any and all pediatric residents.  It provides extra opportunities to learn about advocacy throughout your time as a pediatric resident and strives to develop even more opportunities for advocacy training and involvement. The group meets every 4-6 weeks in the evening and is hosted by a resident or an attending. Guest faculty share how they have incorporated advocacy in their respective careers, how they've created partnerships, and how they utilize the various forms of advocacy. Our faculty mentors are Drs. Mala Mathur & Laura Houser.
Longitudinal Advocacy Curriculum
Besides the CPAX rotation, there are many other opportunities throughout residency to engage in advocacy and continue to build on acquired skills.
PEARL Conferences: During residency, one half day per year is dedicated towards teaching residents how to be effective advocates with sessions that build advocacy skill sets. Sessions are modeled from AAP Training Modules and directed by key advocacy faculty:
Legislative Advocacy Session
Working in Partnerships Session
Advocacy Communication Session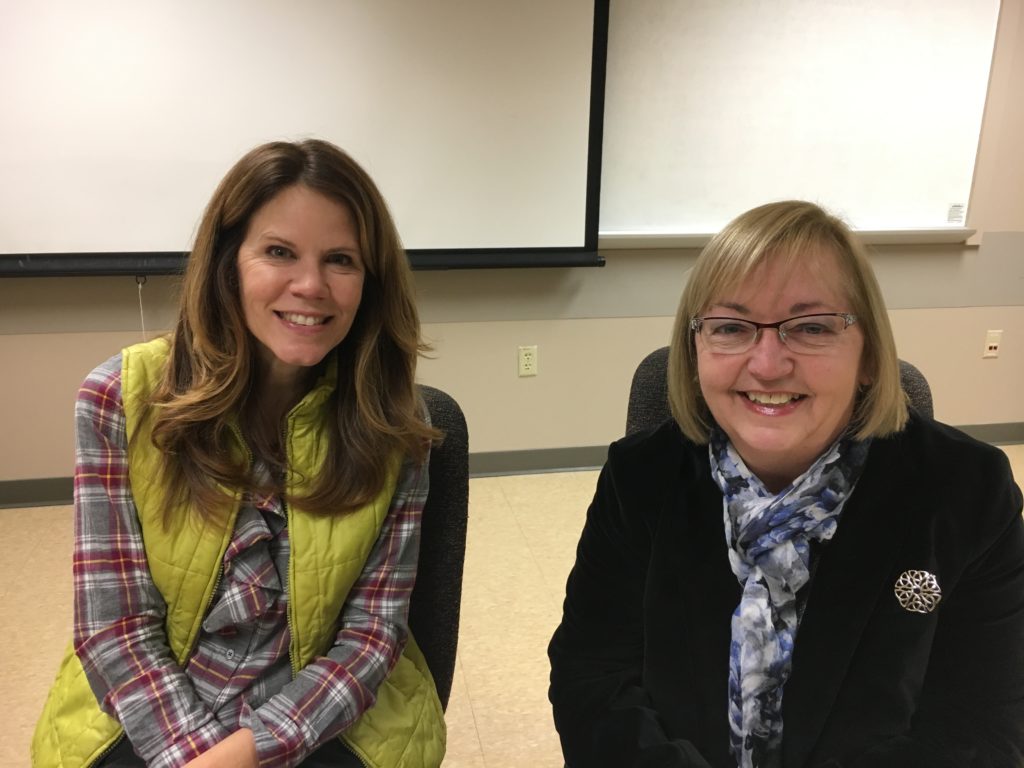 Social Justice Curriculum:  All residents participate in a longitudinal social justice curriculum.  During this curriculum, many topics are explored, including:
Social determinants of health
Personal identity
Power, oppression and intersectionality
Implicit and explicit bias
Structural, interpersonal, and internalized racism
History of race and racism in the healthcare, our community, the United States and our world
Sexism, weight bias, heteronormativity, transphobia, and other forms of identity-based oppression
Micro- and macro-aggressions
Interrupting bias
White fragility
Tokenism
Navigating the discomfort of discussing these topics
We believe that developing a deeper understanding of these issues, building comfort in discussing them, and feeling empowered to promote structural change are crucial to achieving health equity.  Much of the curriculum is delivered through small group discussions facilitated by committed faculty, who also completed the curriculum together and offer ongoing refinements.  Residents also engage in lectures, readings, videos, and storytelling; racial affinity caucus sessions; and self-reflection. We seek to build capacity among our residents to become change agents within the field of pediatrics, our community, and beyond.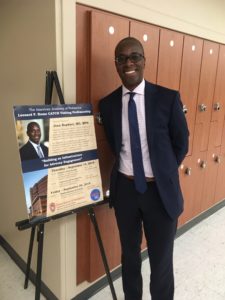 Individualized Learning: There are opportunities for related flex and elective time, including an Advanced Advocacy Elective that allows residents to spend time with community partners or pursue other advocacy endeavors. Many residents use their voice on behalf of children by writing Op-Eds:
American Academy of Pediatrics (AAP)
Our residents participate in AAP initiatives both locally within the Wisconsin Chapter and at a national level. Each class has at least one AAP National Program Delegate who educates our program on national child health campaigns, advocacy projects in other programs, and local efforts.
Doctor Day – Advocacy at the Capitol
Wisconsin physicians, residents and medical students meet at the Capitol annually to engage in the legislative process and support political candidates who promote the health of our patients.
Global Health Program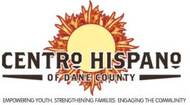 Residents within the global health program focus both on international health and local-global projects, such as working with the Madison Latino community in partnership with Centro Hispano.
See our faculty and general pediatrics advocacy pages for more information and resources https://www.pediatrics.wisc.edu/outreach/ https://www.pediatrics.wisc.edu/divisions/general-pediatrics-adolescent-medicine/advocacy/