Keynote Lecture
From Policy Statement to Practice: Integrating Social Needs Assessment and Outreach in Health Care Delivery
Presented by: Kevin P. Fiori, MD, MSc, MPH
In 2016, the American Academy of Pediatrics issued a policy statement on poverty and child health, which recommended that providers "screen for risk factors within social determinants of health during patient encounters." However, translating this policy recommendation in routine care is challenging especially with limited evidence-based practice guidance to inform providers. This presentation will provide an overview of Montefiore Health System's experience integrating standardized social needs assessments and linkage to resources in over 20 primary practices, share practical lessons learned, and discuss next steps and needed research on how health systems can support families with unmet social needs.
About the speaker: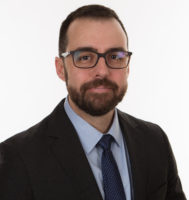 Kevin Fiori, MD, MPH, MSC,  is a general pediatrician, researcher and educator.  He is an assistant professor in both the Division of Academic General Pediatrics and Department of Family and Social Medicine at Albert Einstein College of Medicine (Bronx, NY).  He is Medical Director at the Office of Community & Population Health, Montefiore Health System. His research aims to address health disparities in communities both in the Bronx and abroad.
Morning Session 1
Coping With Grief: Supporting Children, Parents, and Providers
Presented by: Ryan M. McAdams, MD
The impact of grief from disease, disparities, and death on children, parents, and providers can be profound. As pediatric providers, we often need to provide guidance and support to children and families who are grieving. We are also susceptible to grief, which may affect our abilities to perform in a sustainable, high-functioning, effective manner. This presentation will describe sources of grief, the effects of grief, and ways to cope with grief. We will discuss the unique challenges facing children in communities characterized by poverty and toxic stress. This presentation will help pediatric providers identify factors that may hinder normal grieving and provide advice on strategies to promote resilience.
About the speaker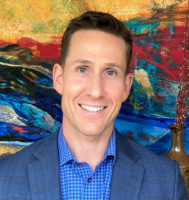 Ryan McAdams, MD, is an associate professor and Division Chief for the University of Wisconsin Department of Pediatrics' Division of Neonatology & Newborn Nursery, and a faculty member in the Division of Global Pediatrics.  Through research, scholarship, and clinical work, he is committed to providing the best care to every baby everywhere to they can survive and thrive.
Morning Session 2
More Than Just Wheezing: Management of Childhood Asthma Begins With Addressing Where our Patients Grow, Live, Learn, and Play
Presented by: Sima K. Ramratnam, MD, MPH
Asthma is the most common chronic disease of childhood and is one of the main reasons for outpatient and emergency room visits, hospitalizations, high health care costs, and missed school days. There are significant disparities in asthma prevalence and outcomes by race, ethnicity, and socioeconomic status. Numerous studies have suggested that social determinants of health, such as the physical environment, neighborhood characteristics, family relationships, education, and access to health services impacts the health of children with asthma. It is vital to identify these social determinants of health in order to address the disparities in asthma outcomes across populations, but doing so can be difficult to integrate into clinical practice. This presentation will review how to identify and address the social determinants of health in the care of children with asthma in a clinical setting.
About the Speaker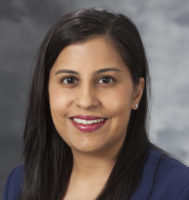 Sima Ramratnam, MD, MPH, is an assistant professor and researcher in the University of Wisconsin Department of Pediatrics' Division of Allergy, Immunology & Rheumatology. Dr. Ramratnam is triple board certified in Allergy & Immunology, Pediatric Pulmonary, and General Pediatrics and is currently the clinical director of Pediatric Allergy. Her clinical interests include chronic cough, airway disorders, difficult to treat asthma, rhinitis, food allergy, urticaria, and atopic dermatitis. Her research has focused on severe childhood asthma, the impact of maternal mental health on the development of childhood asthma and allergy, and the effects of childhood asthma on neurocognitive status.
Morning Session 3
Children's Exposure to Environmental Pollutants . . . What's a Pediatrician's Role
Presented by: Elizabeth J. Neary, MD, MS
Parents often ask their pediatrician questions about the chemicals that their children are being exposed to, from pesticides to contaminants in water. This presentation will prepare you to answer those questions by updating your knowledge of current and emerging environmental issues that impact the health of children. This presentation will also review recent research, offer practical tips for advising parents, and provide resources for your continuing education in environmental health.
About the Speaker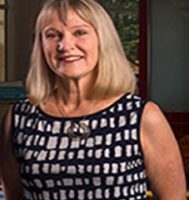 Elizabeth Neary, MD, MS, is the Wisconsin representative for Pediatric Environmental Health Specialty Unit (PEHSU), Region 5, a joint venture of AAP and EPA. Dr. Neary is also co-president of the Wisconsin Environmental Health Network and Professor Emerita at the University of Wisconsin Department of Pediatrics. After practicing general pediatrics for many years, Dr. Neary devoted herself to environmental issues that impact the health of children. She teaches environmental health to pediatric residents and medical students, and she has testified numerous times to the Wisconsin State Legislature on lead and other environmental toxicants impacting children.
Afternoon Session 1
Two Minutes, Two Slides
Moderated by David T. Bernhardt, MD
"Two Minutes, Two Slides" is an interactive session in which University of Wisconsin pediatrics residents and fellows have only two minutes and two slides to present a case and solve it. Presenters are only allowed to answer two questions. When the timer is up, they have to stop!
About the Moderator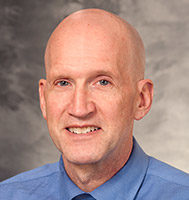 Dr. Bernhardt is a professor in the University of Wisconsin Department of Pediatrics' Division of General Pediatrics & Adolescent Medicine and Orthopedics, where he also has a primary care sports medicine practice.  Dr. Bernhardt is the director of the Primary Care Sports Medicine Fellowship.
Interactive Panel Discussion
Racism as a Social Determinant of Health
Please join us for this thought-provoking discussion facilitated by pediatrician and preventive medicine physician Jasmine Zapata, MD, MPH. She will be joined by a panel of community stakeholders to discuss 1) the lived experience of minority patients and families as it relates to racism as a social determinant of health; 2) strategies for dismantling racism both within the health care system and in our communities; and 3) how healing can take place between the health care community and those who have experienced racial trauma.
About the Facilitator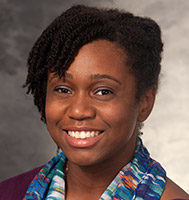 Jasmine Zapata, MD, MPH is an assistant professor, researcher and educator in the University of Wisconsin Department of Pediatrics with an affiliation with the UW Institute for Clinical and Translational Research. She is the faculty director for The Ladder, a partnership between the School of Medicine and Public Health and Boys and Girls Club of Dane County that offers long-term mentorship for scholars from diverse backgrounds. She also helped develop a financial literacy program for school-age students, and wrote "Beyond Beautiful," a socioeconomic empowerment book for girls of all backgrounds. Dr. Zapata is passionate about developing innovative strategies to combat racial inequities in maternal and child health in Madison and beyond.
Afternoon Session 2
COVID-19 in Pediatrics: Droplets, Disease, and Disparities
Presented by: Gregory P. DeMuri, MD
The current epidemiology and pathogenesis of pandemic coronavirus in children will be discussed. Up-to-date information on diagnosis and treatment of COVID-19 will be presented. Disparities in the clinical and social effects of this pandemic on children will be discussed.
About the Speaker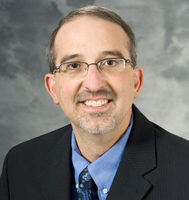 Greg DeMuri, MD is a professor and infectious disease researcher at the University of Wisconsin Department of Pediatrics. He co-leads a research group that studies upper respiratory infections in children.