This course was designed to increase health care providers' knowledge of the pharmacology, clinical effects, and clinical applications of nitrous oxide in pediatric procedural sedation. Using interactive scenarios and observing administration of nitrous oxide during patient care, the learner will gain understanding of appropriate use of nitrous oxide for pediatric medical procedural sedation. This two-day course is intended to provide sedation practitioners with the basic knowledge and core competencies that promote safe and effective nitrous oxide procedural sedation to children. The course has been designed to meet the needs of the experienced sedation provider seeking both cognitive (didactic) and psychomotor (simulation) based education and training.
---
Course by Dr. Juan P. Boriosi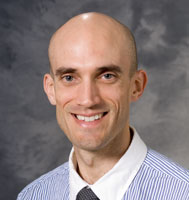 Dr. Boriosi is an Associate Professor at the University of Wisconsin School of Medicine and Public Health, Department of Pediatrics, Division of Critical Care Medicine and the Associate Director of the Diagnostic and Therapy Center's Pediatric Sedation Program at UW Health American Family Children's Hospital.  Dr. Boriosi earned his medical degree from the University of Buenos Aires School of Medicine in Argentina and completed his residency at Garrahan Pediatric Hospital and the State University of New York. He completed his fellowship in Pediatric Critical Care at the University of California, San Francisco and the Children's Hospital and Research Center, Oakland.
Course objectives
Evaluate the pharmacology and clinical application of Nitrous Oxide and weigh the advantages, disadvantages, efficacy and adverse events
Recognize the role of nitrous in Pediatric sedation
Review the delivery machine used for administration of Nitrous Oxide
Become proficient in administration and monitoring of Nitrous Oxide by practicing with inhalation equipment in a clinical setting
Lodging
BEST WESTERN PLUS
InnTowner Madison
2424 University Avenue
Madison, WI 53726
(608)233-8778
https://inntowner.com/
 
For lodging accommodations please call the 608-233-8778 and use the group code 1347-1.
 
*Please note all room reservations must be made by September 13, 2020 in order to guarantee availability. Rooms may not be available after this date.
Registration
Cost per participant is $250.
Please complete the online intake/registration form (no payment is required at the time of completing this form). Additional details regarding payment will be sent in the upcoming weeks.
Registration Form: https://uwmadison.co1.qualtrics.com/jfe/form/SV_3Kv4pC2Cait3zmd
Please contact Madalynne Bridge (mbridge@pediatrics.wisc.edu) with questions.
Please note as part of the course participants will be administering Nitrous Oxide to each other. We highly discourage participants who are pregnant or have had past adverse events from Nitrous Oxide from participating in the course. You will need to submit observation paperwork as well as a release of liability prior to course participation.