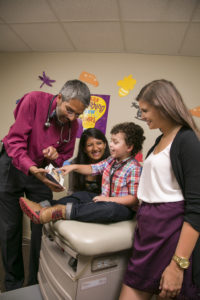 Scholarly work in GPAM focuses on work to advance child health. This work includes traditional research, with specific areas of focus around health services, digital health as well as medical education. Our scholarly work also includes a focus on QI, leveraging the opportunity that our Electronic Health Record and patient registries offers for this work. We have a strong teaching focus in our division, with several faculty doing medical education research as well as providing innovative teaching opportunities in advocacy and global health.
Research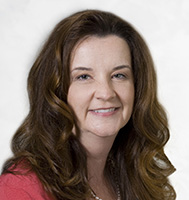 Elizabeth Cox, MD, PhD
Launched in 2007, the Program of Research on Outcomes for Kids (PROKids) is a health services research team whose major goal is to improve the children's outcomes by implementing family-centered interventions and evaluating these interventions from the perspectives of children and families. Under the leadership of Dr. Elizabeth Cox, PROKids not only conducts original research (over $4.6 million in federal and non-federal research funding since 2009) but also serves as a key collaborator or consultant for other investigators at UW and beyond.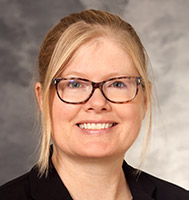 Megan Moreno, MD, MSEd, MPH
The mission of the Social Media & Adolescent Health Research Team is to advance society's understanding of the relationships between media and adolescent health towards educating adolescents, providing better care, and developing innovations in adolescent healthcare.
Education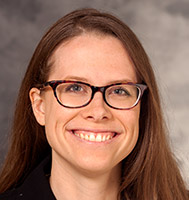 Jess Babal, MD
Interests include pediatric residency education; primary care education research; innovative learning and teaching strategies; narrative medicine; and wellness training for medical students and pediatric residents. Current projects include:
Gender Differences in Pediatric Residency Personal Statements: Text analysis software used to identify gender differences in writing tone, style, and content
Prospective evaluation of continuity clinic experience and perceived readiness for transition to practice
Practice and Orientation to Wellness, Empowerment, and Resiliency (POWER) study: Evaluation of a resiliency skills curriculum for early medical students (department grant funded, will be implemented Mar 2018)
Pediatric Resident Burnout and Resilience Study Consortium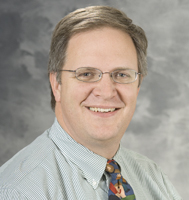 John Frohna, MD, Residency Program Director and Vice Chair for Education
As a program director for the past 20 years, I have to say that what I love most about this role is my ability to get to know and mentor residents over their time in the program (and beyond!). I have always been impressed by the commitment that our department chair and faculty have to resident education; everyone truly values the work of the residents and works hard to make sure we graduate the best pediatricians possible. As director, I am not content with the status quo – I want this program to continue to evolve and find innovative ways to teach residents. The UW Pediatric Residency Program provides training in general pediatrics and all pediatric subspecialties.
Program aims
Prepare highly skilled pediatricians who are driven, critical thinkers, and leaders and who successfully work to improve the care of children.
Foster a commitment to advocacy for the advancement of child health priorities at the local, national, and/or international level.
Engage residents in program evaluation and improvement and in shaping their own residency experience to prepare them for their careers.
Provide a progressive learning environment that supports collaboration across levels of training and among specialties.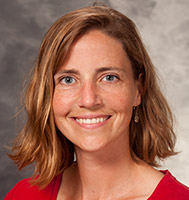 Megan Neuman, MD
Clinical Assistant Professor Megan Neuman, MD joined the department in August 2015 and became the medical director for continuity clinics in January 2016. Current projects include:
Biannual reports on resident clinical activity, include data on number, age and gender of patients and types of visits, with next steps to focus on making continuity clinic experiences more robust, to include adequate diversity of exposures and learning, as well as improving continuity.
Residents receive family/patient feedback in spring and fall, which are incorporated into their semi-annual reviews.
Piloted a mindful practice course available to all residents, in the fall of 2017 and spring of 2018.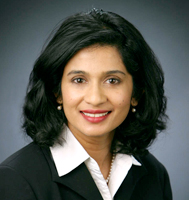 Caroline Paul, MD
Caroline R. Paul MD has developed an interest/niche in medical educational scholarship. Her primary and underlying interest is teaching; this has translated to various domains of medical education scholarship. She enjoys collaborative relationships with experts particularly in the areas of evaluation and assessment, validity evidence and the development of instruments of measure, and in curriculum development and innovation. She is involved in both quantitative and qualitative medical education research. Some products of her strong interests are reflected in her teaching presentations at PAS in the form of poster and podium presentations, didactics to PAS academic fellows, and workshops relating to a variety of medical education scholarship. While she seeks to have her medical scholarship and teaching work encompass a range of clinical topics, her current interests are in pediatric otoscopy, health disparities and health equity, and teaching practices. She has published pediatric otoscopy curricula for students and for residents and has developed a peer-reviewed validated checklist to be used in the pediatric ear exam.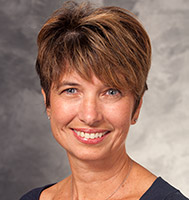 Meriel Rongstad, MD
Clinical Assistant Professor Meriel Rongstad, MD is working as Assistant Director for the third year medical student pediatric clerkship. Current projects include:
Developing video presentations to be used in the Forward Curriculum reviewing the Pediatric Health Supervision Exam and the Pediatric Office Visit. She is reaching out to members of the GPAM division to include them in the video. The goal is to provide GPAM faculty exposure to the third year medical students who will be rotating through their offices. The faculty role in the video will be to provide experience on managing situations unique to a pediatric office visit.
Ongoing evaluation and provision of feedback to medical students concerning their CLIPP cases.
Meeting with and writing Chair letters of recommendation for fourth year students applying for pediatric residencies.
GPAM Faculty TOP 25 teachers 2016-7
Each year our pediatric department asks trainees to vote on top teachers and the top 25 teachers are named. We are proud of the GPAM faculty who were voted as top teachers for the 2016-2017 academic year!
Brittany Allen
Tim Chybowski
Paula Cody
Greg DeMuri
Susan Ehrlich
Dick Ellis
Lindsay Geier
Laura Houser
Meriel Rongstad
Jeff Sleeth
Chrissy Zimmerman
QI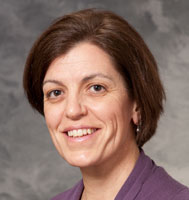 Gail Allen, MD
Dr. Allen's interests include developing, implementing and evaluating EHR registries and associated workflows to understand and improve care for medically-homed pediatric patients with chronic disease. She is also keen on developing EHR tools and workflows to improve screening in primary care and on improving communication between primary care teams and community organizations which provide services to children. Dr. Allen has presented her work at the Pediatric Academic Societies Meeting and National Conference and Exhibition, the Institute for Healthcare Improvement Summit on Improving Patient Care in the Office Practice and the Community, The American Academy of Pediatrics National Conference and Exhibition, the EPIC XGM Conference, and at the International Collaborative for Improving Primary Care Through Industrial and Systems Engineering (I-PrACTISE) Conference. Recent and current projects include:
An evaluation of the EHR obesity registry and use of goal setting for obesity in primary care
Ongoing monitoring of primary care use of asthma, obesity, and ADHD registries to achieve process and outcome goals
A longitudinal review of patients with asthma and ER visits over two years
Improvement of a chlamydia screening EHR alert and associated workflows
Development and dissemination of an EPIC EHR Radar Dashboard and workflows for childhood immunizations and screenings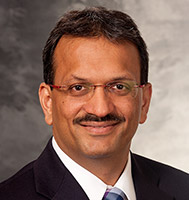 Sanjeev Jain, MD
Dr. Jain's interests include using the EHR obesity registry to understand and improve care for patients with obesity. Dr. Jain has presented his work at the Pediatric Academic Societies meeting and APA QI meeting. Recent projects include:
A longitudinal evaluation of the obesity registry and patient outcomes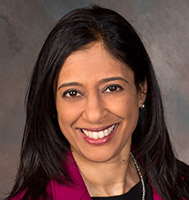 Madhulika Mathur, MD, MPH
Dr. Mathur's interest in quality improvement includes a population health based approach to address gaps in care between evidence based guidelines and current ambulatory pediatric practice. Over the years, she has worked on quality improvement projects including: implementing routine developmental screening within the medical home, addressing health literacy within ambulatory care clinics, creating workflows during well child checks for transition of youth from pediatric to adult health care, developing workflows and EMR changes to implement chlamydia screening, and promoting care coordination for youth with ADHD through Shared Plans of Care. She has also facilitated two statewide quality improvement collaboratives to increase HPV vaccination rates through the Wisconsin Chapter of the American Academy of Pediatrics. Dr. Mathur has presented her work at the Pediatric Academic Societies Meeting, the American Academy of Pediatrics National Conference and Exhibition and the Wisconsin Collaborative for Health Care Quality Assembly Meeting. Recent and current projects include:
Transition of Care: Developed workflows for transition of youth in the UW Health ambulatory pediatric clinics.
ADHD Shared Plans of Care: Developed the template for a Share Plan of Care within our electronic medical record and created a workflow to implement these shared plans of care for youth with ADHD.
Boosting Primary Care Awareness and Treatment for Childhood Hypertension: Working with through a national collaborative and local partners to increase awareness of elevated blood pressures during routine ambulatory office visits and creating workflows with our pediatric subspecialty colleagues on how to manage these elevated blood pressures and treat hypertension.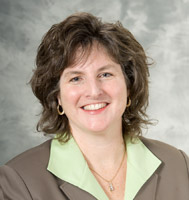 Karen Pletta, MD
Dr Karen Pletta's primary academic interest is in pediatric asthma. She is working with the GPAM Asthma quality team on work flows to increase Asthma Action Plans to patients during well child visits and to improve asthma outreach. She has presented posters related to pediatric asthma quality at the AAP NCE conference in 2016, local and statewide conferences, the Pediatric Academic Society 2018 and will be presenting at the AAP NCE conference 2018. Recent and current projects include:
longitudinal evaluation of the EHR Asthma Registry and patient outcomes
Case-control study evaluating GPAM asthma patients who did and did not have ER visits over the past 2 years ER to determine if there are factors that could reduce need for asthma ER visits.
Evaluating Asthma Action Plans effectiveness/value for families for work days, school days and home/daycare management.
Recent Publications
Matthew Anderson, MD
Brittney Allen, MD – view all publications
Gail Allen, MD – view all publications
Jessica Babal, MD – view all publications
David Bernhardt, MD – view all publications
Deirdre Burns, MD – view all publications
Timothy Chybowski, MD
Paula Cody, MD, MPH
Elizabeth Cox, MD, PhD – view all publications
Patricia Deffner-Valley, MD
Cristina Delgadillo, MD
Kathleen DeSantes, MD – view all publications
M. Bruce Edmonson, MD, MPH – view all publications
Susan Ehrlich, MD
John Frohna, MD, MPH
Lindsay Geier, MD – view all publications
Julie Gocey, MD
Karen Hillery, MD
Laura Holt, MD
Laura Houser, MD – view all publications
Lalitha Iyer, MD
Sanjeev Jain, MD – view all publications
Andrea Jones, MD – view all publications
Mollie Kane, MD
Catherine Kelley, MD – view all publications
Troy Kleist, MD
Steven Koslov, MD
Mala Mathur, MD, MPH – view all publications
Gwen McIntosh, MD, MPH
Thomas Meier, MD
Megan Moreno, MD, MSEd, MPH – view all publications
Dipesh Navsaria, MPH, MSLIS, MD – view all publications
Megan Neuman, MD – view all publications
Caroline Paul, MD
Karen Pletta, MD – view all publications
Amy Plumb, MD – view all publications
Prasanna Raman, MD
Meriel Rongstad, MD
Jeffrey Sleeth, MD – view all publications
Patricia Staats, MD
Amy Stockhausen, MD – view all publications
Barbara Strand, MD, FAAP
Shravani Vundavalli, MD – view all publications
Robin Wright, MD
Christine Zimmerman, MD – view all publications
Current Grant Support
Wisconsin Rural Physician Residency Assistance Program (WRPRAP), "Resident learning objectives for a rotation in a rural community pediatric practice" (ongoing). DeSantes, PI